My boss reprimanded me for doing a good job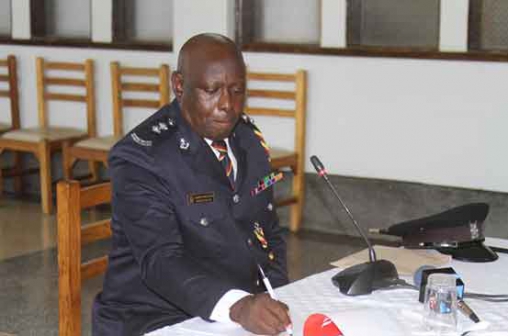 A senior officer yesterday shocked a vetting panel when he claimed he was reprimanded for enforcing traffic rules.
Inspector Joseph Macharia, based in Mogotio, alleged his boss, then former Rift Valley Traffic Enforcement officer Mary Omari, was unhappy that the number of traffic offenders had drastically gone down due to his efforts.
He told the team led by National Police Service Commission chairman Johnson Kavuludi that Omari, who has since been promoted, went ahead to demand that he shows cause why he should not be punished.
Macharia claimed Omari frustrated him by not assigning him duties for a long time when he was posted to the region from western Kenya and only asked him to report to the office.
"I was new in the department and the station. Omari only instructed me to report at work but never clarified what I was expected to do. It was very frustrating," said Macharia.
Macharia later handed Kavuludi the letter he says Omari wrote to him demanding an explanation why he was working so hard to restore normalcy on roads in the area.
"She told me to explain why traffic offences had dropped three days after I was posted to the area. I was shocked because I expected to be complimented instead. I could not just understand why my good work offended my boss so much," he said.
MANY CHALLENGES
Macharia said when he reported, there were many Probox vehicles that were being used for public transport, and which were blamed for many accidents.
He said he held meetings with motorists and locals and they came up with strategies of eliminating accidents. It was agreed that Probox vans would no longer be used as PSVs.
And when Commissioner Mary Owuor asked him to explain why he did not own property apart from the land he inheritated in Nyandarua, he said his daughter is sick and her medical bills are taking up all his savings.
"I have a lot of challenges. My daughter has a spinal cord injury. She had to go to India for operation and still goes there for regular check-ups. Her treatment is really draining me," said Macharia.
Meanwhile, an inspector of police based in Nandi Hills, Joseph Omwanga, admitted that traffic officers still receive bribes from the public.
Omwanga said the most generous people are those at the Coast where he worked for four years before he was transferred to Rift Valley.
"Coast people will always want to relate well with a traffic officer and will freely give you money. This is where officers receive more money than any other part," said Omwanga.
The officer admitted corruption was rife after he was pushed to explain the source of his other income as shown by M-Pesa transactions that ran into millions of shillings.
The panel said the officer sent Sh1.7 million to his wife between 2012 and 2013 and had received over Sh3million from unidentified people through M-Pesa.