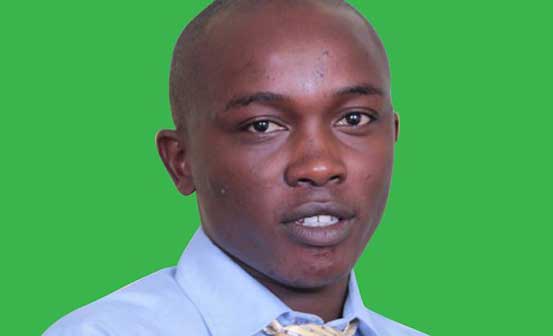 Slain lawyer Willie Kimani was passionate about defending victims of police brutality. His aggressiveness in pursuing rogue officers was unrivalled, according to former colleagues and clients.
It was his keen eye for detail as an investigator that saw him earn a reputation as an unrelenting defender of human rights.
Kimani was killed last week by people believed to be police officers.
It is at the Independent Policing Oversight Authority (Ipoa) that Kimani honed his skills as he got to work very closely with the police.
"His investigations went beyond the work of a normal lawyer. He would pursue a case to its root and this did not please some police officers," said Henry Maina from a rights lobby, Article 19.
Read More
Maina said political interference and lack of support could be some of the reasons Kimani left Ipoa for International Justice Mission (IJM), his last employer.
"At IJM, he had the freedom to choose the kind of cases he wished to pursue and he had the resources to do it," he added.
Upon attaining his law degree six years ago, Kimani opted to join a newly formed Relief for Political Prisoners (RPP), a non-governmental organisation, as a volunteer. It was operating with almost no funding but this did not bother him. He later moved to the Independent Medico-Legal Unit (Imlu) before joining IPOA and later IJM.
At Imlu, Kimani dedicated his entire time on cases of police brutality whose end results were civil mitigation and government compensation. At times, the cases would end up in court.
"At least 25 per cent of the cases did end up in court," says Imlu executive director Peter Kiama. Kiama said many cases failed due to the challenges of criminal liability. Others were not as concrete and in some cases, witnesses would shy off after being intimidated.
"Getting threats from police officers under investigation was almost normal for Kimani. In the course of our work, this is bound to happen. Witnesses get threatened and we also face the same," says Kiama.
At IJM where he worked for one and a half years, Kimani distinguished himself as a steady investigator of police brutality cases besides being a lawyer. However, what made him stand out is his selflessness and advocacy for the rights of the voiceless.
"He had experience prior to working with IJM on investigations of misconduct, death and serious injuries to persons while in police custody caused by the National Police Service (NPS)," the organisation said in a statement.
Maina says Kimani's zeal made him the best lawyer to those seeking justice but an enemy of police. "Instead of looking for a well-paying job the way other graduate lawyers did, he opted to help the voiceless. It was not the best thing to do because unlike today, NGOs had no money at that time," says Maina.
"The moment some of the suspects saw Kimani's name on a case, they knew it would not go well for them and this was both at Ipoa and in the courts," added Maina.
Kimani's keen eye as an investigator in identifying the loopholes rogue officers in the police service exploited saw his path cross that of Josephat Mwenda, a father of one and a victim of police brutality.
This was after Mwenda filed a case at Ipoa against a senior officer at Syokimau AP camp who allegedly shot him in April 2015.
"It is because of Kimani's reputation that made the officers push him (Mwenda) to have the case withdrawn," says Maina.
The officers had later retaliated by presenting multiple traffic and drug trafficking charges.
"But his (Kimani's) experience at Ipoa made him strong enough to withstand any type of interference and intimidation. This made him a good lawyer but a bad person to the police."
According to JoAnn Klandrud from IJM, Kimani had an outstanding ability to stay calm and professional under any circumstance.
"He was very skilled in identifying and documenting gaps in police processes and systems, and recommending corrective actions," he said.
In IJM's 17 field offices globally with hundreds of lawyers, investigators and social workers, Kimani's disappearance and brutal killing is the first of its kind to happen.
Apart from cases on police brutality, Kimani was also specialised in cases of violence against children.