When leaders hate themselves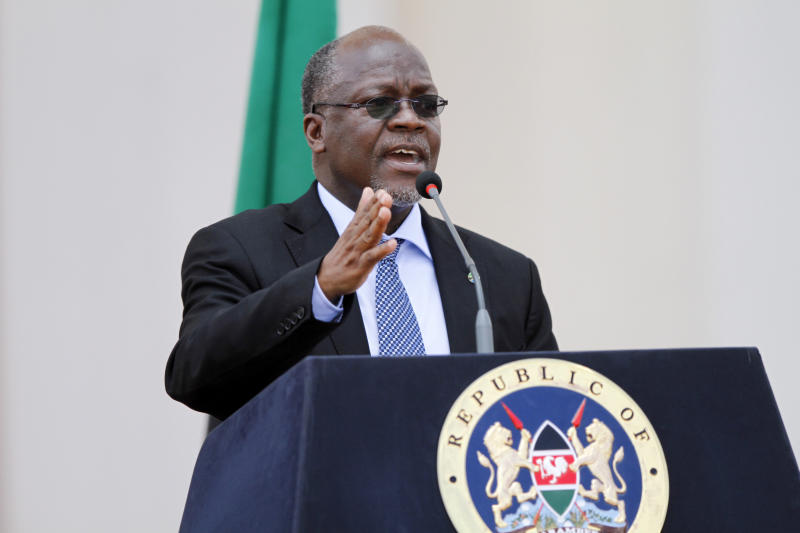 On Wednesday, Tanzanian Vice President Samia Suluhu Hassan announced the death of President John Pombe Magufuli. While the official cause of death was a heart condition the late Magufuli had struggled with since at least his university days, rumours had swirled for days that he was sick with the Covid-19 virus.
President Magufuli was a prominent Covid denier. Regardless of the true cause of his death, Magufuli's policy posture over the last year raises serious and admittedly uncomfortable questions about leadership in our corner of the world. What hope should Africans have about improving living conditions in the region if their leaders do not seem to care about their own well-being?
This question has disturbed me for decades. Whether in Accra, Dakar, Kampala, Lusaka or Nairobi, it comes up when driving in potholed roads in neighbourhoods inhabited by government officials; whenever I see water tanks peering above high walls with razor wire and electric fences; and when heads of state die abroad or in their countries from easily treatable illnesses if caught early.
In majority of countries, one cannot comfortably trust the self-preservation instinct of leaders to push them to do the right thing. These are men and women who would rather risk an emergency medical flight from Abuja to London, rather than invest in a working health system.
They are perfectly fine with drinking borehole water, or having their drivers, cooks, and housekeepers exposed to cholera in informal settlements, instead of guaranteeing safe and reliable mains water supply. When they see potholes, they think of buying the latest, biggest, and most expensive 4x4 vehicles. The idea of quality of life never seems to move them an inch. It is almost as if they believe, in their core, that they do not deserve nice things.
Elite consumption habits and aesthetics matter. Throughout history, the provision of essential public goods and services have been linked to specific elite incentives. Mass education was necessary for nation-building and human capital development – in the service of politicians and capitalists. Public health and rationalised water and sanitation infrastructure became necessary in the context of disease outbreaks in crowded cities. The same goes for city planning and zoning, sponsorship of the arts, and architectural flourish. In each case, elites used their positions to bend their countries' histories in specific directions.
This is not to discount the role of the mass public in history. Popular pressure and threats of revolution certainly shaped specific policy choices. But all else equal, leadership also mattered. Instead of opting for having easily-manipulatable illiterate masses, leaders in successful countries chose to expand education and job opportunities. Instead of reserving the best healthcare for themselves abroad (if they can stay alive during hours-long flights), they facilitated better systems at home. To be blunt, their selfishness and greed had positive spill over effects in their societies and facilitated sustained improvement in living standards. The high standards they had for themselves determined the policy choices they made. But what do you do about leaders who do not care whether their own houses have reliable mains water supply? Or about leaders who risk their lives holding mass rallies during a global pandemic? What about leaders who mortgage their countries away to foreign "investors" for trinkets?
These are difficult questions we must ask ourselves and of our leaders. It is time we accepted that, because they do not care about their own welfare, they are incapable of implementing policies that can improve our lives. Their mediocrity keeps us stuck in poverty.
-The author is a professor at Georgetown University.