DP Ruto should think long-term to survive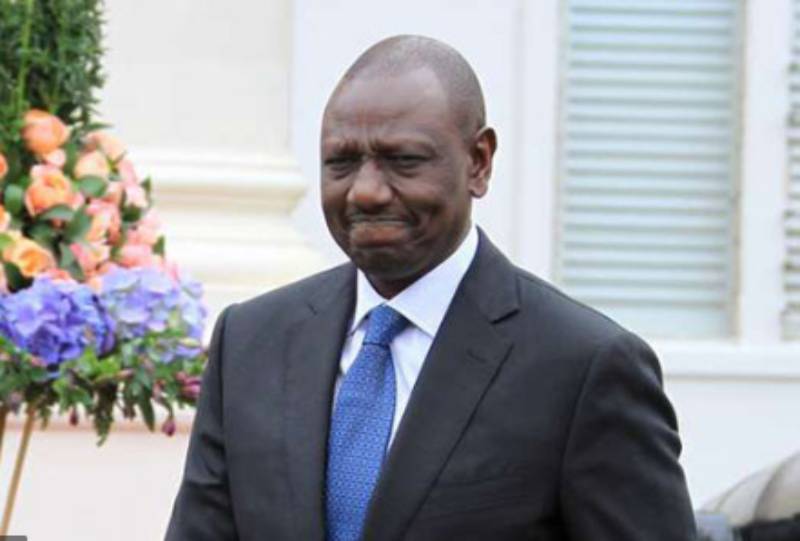 Deputy President William Ruto (pictured) is only 54 years old. In the 2032 election, he will be 66. In other words, he has a lot of time to prepare if he really wants to be president. In 2013, ODM chief Raila Odinga was 68. This is not to say that Ruto should not run in 2022 or 2027. Instead, it is a reminder that he should think long-term.
The lack of long-term thinking among our politicians has cost us dearly. It has bequeathed us a very volatile party system and a fundamental disdain for the Constitution, institutions and established procedure. We tend to subordinate everything to the pressing needs of the day. The future be damned.
So how might a long-term thinking political operator conduct themselves within our political culture and Constitution?
The first thing should be to map the distribution of power and supporting institutional architecture. Where does power lie? Second, such an operator should pour all their energies in building lasting and socially-embedded organisations.
The 2010 Constitution provides three main centres of power – the presidency, Parliament and the counties. Smart politics would involve working to influence these institutions.
Mass action
On the presidency, the first-best option is to win it. But the second-best option is not that bad. It requires accumulating enough leverage to force concessions from the president. Raila has done this very well. Through the credible threat of mass action, he has repeatedly forced presidents to the negotiating table since 1997.
A politician like Ruto could do the same. The Rift Valley is the country's bread basket and has significant economic importance. Despite not having a following as strong as Raila's in Nairobi, Ruto is in a position to craft a national movement of farmers centred in the Rift Valley. Recall that about 70 per cent of Kenyans derive their livelihood from agriculture.
Counties present another potential political resource. Devolution is wildly popular among Kenyans. Being the unparalleled champion of devolution would endear Ruto to voters, much in the same way that Raila's 'reformist' credentials have benefited him for decades.
By branding himself as the champion of farmers, agri-businesses and devolution, Ruto could be in a position to influence outcomes of parliamentary and gubernatorial elections in the Rift Valley and beyond.
To make such gains last, Ruto would need to build a robust national grassroots political movement. This would be the hardest part. As a society, we seem to be allergic to organising. Our professional associations have no teeth.
Our student unions are dens of corruption and political guns for hire. The trade union movement, including under Cotu, has been on the side of the Executive since the 1960s. And even our strongest political parties – ODM and Jubilee Party – lack basic grassroots connections and pale in the shadow of storied African parties like South Africa's ANC or Tanzania's CCM.
Building a strong grassroots political movement would require a lot of work to convince Kenyans that they are better off casting their lot with a stable interest-based movement, rather than ethnicity. It would also require garnering the support of trade unions and similar civic organisations.
To do this, Ruto would need to leverage control over governorships and legislative seats to actually deliver tangible results to farmers, small-scale traders, workers, and the wider business community.
County budgets, CDF and Parliament's appropriation process provide ample opportunities for any serious politician to showcase what is possible under an administration that prizes people-focused self-government.
He should play the long game and try to outlast and out-mobilise his detractors.
– The writer is an assistant professor at Georgetown University