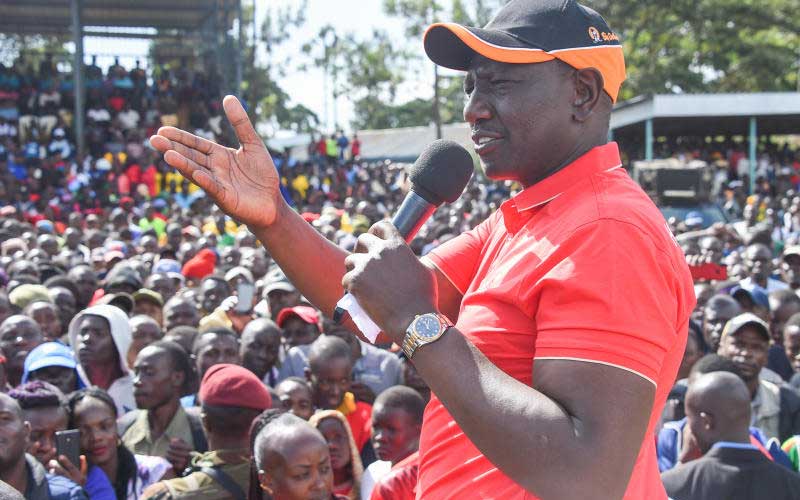 President Uhuru Kenyatta is steadily revealing his succession plan. It is now clear that the strategy is to reduce Deputy President William Ruto's influence within the Administration and in Kenyatta's political base in central Kenya. This was expected. In order to be in full control of the succession process, Kenyatta needs to streamline the state machinery and stop the decline in his approval rating within his base in central Kenya. Therefore, while Kenyatta might still honor his promise to back Ruto as his successor, the probability of this happening is rapidly declining. This raises the question, what are Rutos' options moving forward?
As the Deputy President, Ruto's position is protected by the Constitution. If he does not resign, he can only be removed through impeachment in Parliament. Such a move would come with enormous political cost for Kenyatta. Ruto still has significant support in Parliament. In addition, an unceremonious removal would most certainly earn him public sympathy by amplifying Kenyatta's perfidy. It is common knowledge that Kenyatta promised to back Ruto as his successor. In short, it is highly probable that Ruto will be Deputy President for the reminder of Jubilee's second term.
This means that we are headed for two years of open political warfare between the president and his deputy. To this end Ruto has four leading options. First, he could try to take the president head on by crafting an elite alliance to defeat the rumored constitutional changes under the BBI process. Such a victory would possibly then propel him to the presidency in 2022. Second, he could fold, for now, and bide his time. At only 53 years, he still has more than two decades of active public life ahead of him. During that time, Odinga will most likely have retired from politics, leaving him as the preeminent nationally-popular politician.
Third, Ruto could quit the government, double down on his "hustler," brand and launch a truly populist campaign to defeat the impending referendum and for the presidency. Fourth, he could simply quit politics altogether and focus on his business interests. Politics ought not be the alpha and omega. There is a lot more to like beyond politics. The latter two options bear the most risk, and are therefore least likely to be Ruto's preferred plan.
Part of Ruto's challenge is that, because we do not have strong mass-based political parties, he will have to wage his fight for the presidency within a system that heavily depends on elite-level alliance-building through patronage. Except he will have to do this as a weakened Deputy President with limited access to state resources and unable to protect his elite allies from everyday harassment by the police. Inevitably, a sizeable proportion of these allies will either receive higher bids, or otherwise be coerced by the state to stop their support for Ruto.
The important lesson here for all politicians with ambition for elective office is that they should invest in mass-based parties with commitment to specific interest groups and ideas. Such parties, founded and maintained on the basis of members' material interests, would be harder to hijack, or to hawk around for the highest bidder. All this to say that our elites' continued unwillingness to invest in strong mass-based parties is an underappreciated barrier to political development in Kenya. Not only is it hampering democratic consolidation, it also makes it impossible to have credible intra-elite pacts that are vital for institutional stability.
- The writer is an Assistant Professor at Georgetown University