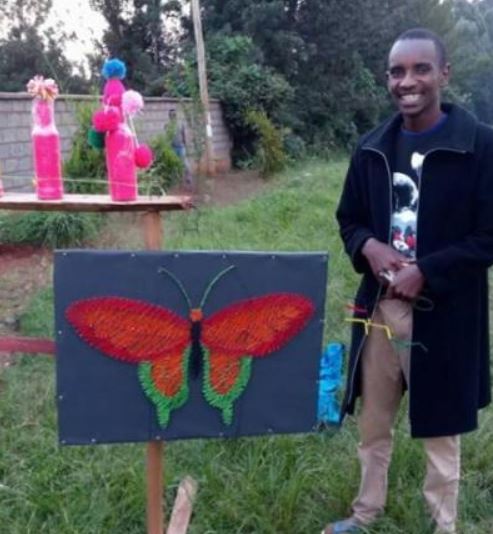 After I graduated from the University of Embu last year with a BCom Degree, my job search was not successful and I had to find a way of earning a living even as I looked for my dream job. The inspiration came when I visited a friend and I was impressed by the way he had decorated a wine bottle. He showed me how to do it. The first bottle I decorated into a flower turned out well; I showed it to my landlord who was impressed and bought it at Sh500. That was my capital. I decorated more bottles and sold to lecturers and students.
SEE ALSO: The man of many hustles
The landlord gave me space near the road and timber, nails and iron sheets to make a shed. I earned Sh2,000 the first week and was motivated. Other than decorating bottles, I make assorted household items including car mats, lamp shades, portraits, wall hangings and rags. I specialise in decorating mats and empty wine bottles that would otherwise be discarded and litter the environment while my two colleagues, who are students, make the other items. This hustle requires a confident and focused person as it entails collecting bottles from bars and dumping sites. I clean and disinfect them for my safety and that of my customers.
SEE ALSO: How to lead a more successful life
I sell a decorated bottle at Sh400 and mats at around Sh3,500. In a week I make a profit of at least Sh4,000.