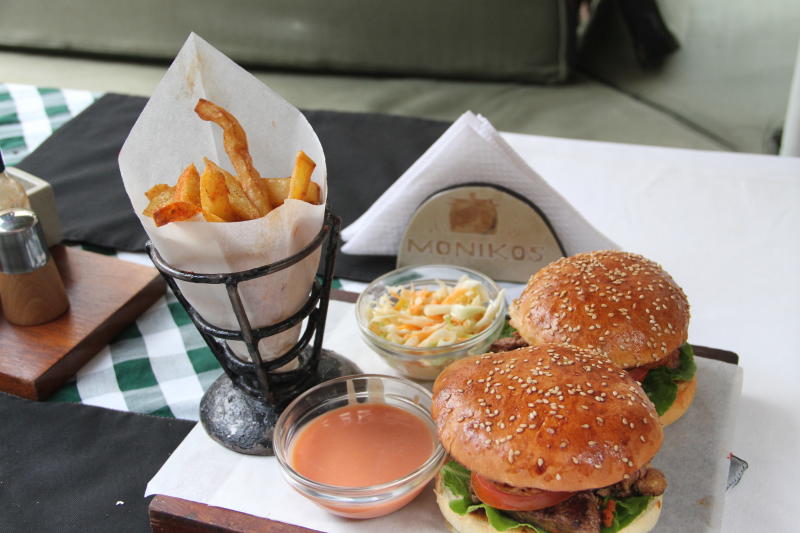 Monikos Kitchen, a restaurant in Nairobi's Valley Arcade Shopping Centre, is fast finding its perch in the city's food and entertainment circuit.
The restaurant that started as a small breakfast joint in 2014 has since expanded to provide lunch and dinner.
It's also drawn a high-profile customer base, counting President Uhuru Kenyatta and former Prime Minister Raila Odinga's families, Nairobi Governor Mike Sonko, and several of the city's MPs and well-known CEOs among its guests.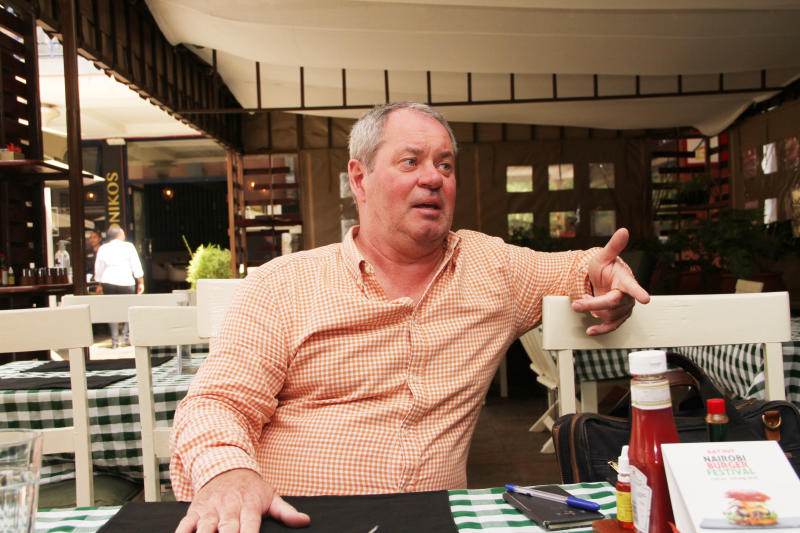 The restaurant's biggest draw?
According to its director, Swedish-born Claes Berggen, it boils down to exclusive dishes and a welcoming ambiance.
"Our clients come to experience something different, leisurely and enjoyable. We work with specific butcheries and farmers who are known to supply fresh, quality meat and fruits on a daily basis," Claes says, adding that the restaurant incorporates Swedish cuisine with a Kenyan touch.
Monikos' acting CEO, Robert Palazzo, adds that the restaurant's location in an area with tight security, adequate parking and retail shops gives its customers added value.
Robert, who's worked at Monikos for close to a year, says his brief is to ensure the restaurant becomes a favourite destination for locals and foreigners looking for quality meals at pocket-friendly prices.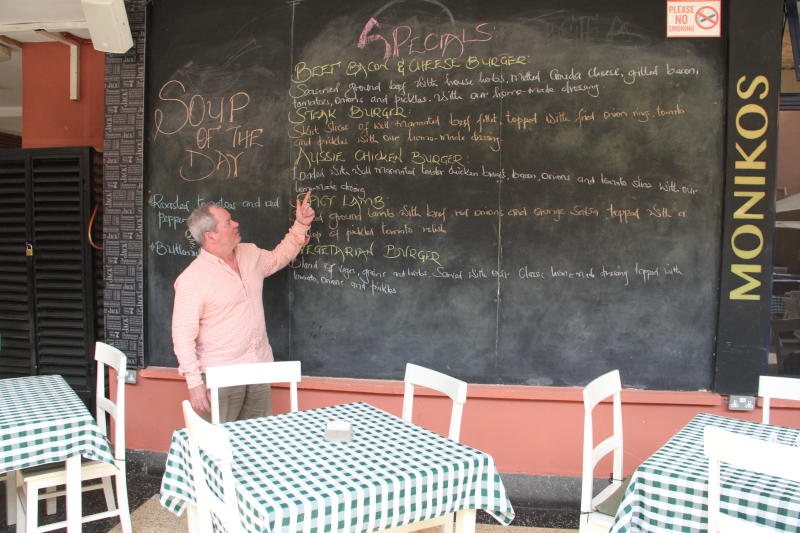 The plan
So, how does he plan to do this?
"We intend to introduce two new dishes every month without losing any of our favourites, and bring on board more international cuisines. Our special family packages, comprising breakfast, lunch and dinner every other month, have also found resonance with our customers," says Robert.
Moniko's currently has seven other outlets across Nairobi that mainly offer canteen and cafeteria services for organisations like the World Bank, Citibank, Wilson Airport, Scania Bus Tracking Company, Tetra Pak and Nairobi Garage.
"We also offer outside catering for conferences and meetings, and are in plans to expand our services to Nairobi's CBD where we intend to introduce food trucks that will cater to customers who're busy and have limited time to look for restaurants," says Robert.
Monikos is also in plans to expand into other counties.
"We envisage branches in Kisumu, Nanyuki, Eldoret and Naivasha where different food concepts will be introduced."
And that's not all the restaurant is planning in its mastery of food.
"Plans are afoot to bring on board an international chef from Sweden as a shareholder to help review the menu and improve food quality. We're also thinking of working with a Michelin Guide so we can include various international guest chefs," Robert says.
Monikos also runs entertainment and theme nights to create a sense of community around its brand.
Every first Monday of the month, for instance, it runs a quiz night that's currently sponsored by Warsteiner, an imported German beer, and Safaricom.
The quiz nights draw teams of people looking to have fun, eat good food and stand a chance to walk away with free phones, data or buckets of Warsteiner .
Monikos also participates in the Burger Festival, runs weekly special lunches and dinners, and offers express lunches and wine sessions.
Another of the restaurant's directors, Fareed Khimani, says their latest addition is live music twice a month on Fridays.
"We design special menus for specific events, making sure we implement an international mindset, enabling our customers to view the eatery as a hub," says Fareed.
Maasai warrior
Monikos, a name derived from a great Maasai warrior famed for killing lions within the Maasai Mara, opens between 7.30am and 10.30pm and has 85 employees across its eight outlets.
"When I started the breakfast joint in 2014, a friend who helped with the set up suggested the name Monikos, which was the name of his son, and it stuck," says Claes.
Monikos is curious about food, and makes its decisions around living out this purpose.
"We're becoming connoisseurs more and more, with a combination of foods that explode in the mouth. We want our customers to not only enjoy Monikos cuisine, but also taste dishes that make them come back for more," Claes says.
"We're never satisfied. We are working hard to constantly improve in every area as every business is a learning process."
And what the customer wants, the customer gets, he says, adding that Monikos pays keen attention to its digital presence.
"We manage and handle all reviews published on our sites, regardless of whether they're positive or negative, to enable us improve on our product."