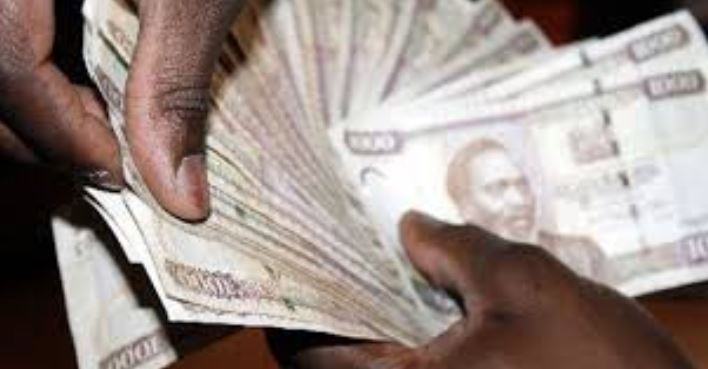 We are concluding what's been an undeniably rough year for businesses. The anticipation that 2018 will bring with it great tidings hangs heavy in the air.
There is, indeed, good reason for this expectation. The Kenyan population provides a market that is ready to be tapped into – a market that's drawn the attention of several multinationals.
However, it is easy to be blinded by the hype of the middle class and forget the huge potential of the masses – those who can't afford high-end hotels, but still need to eat; or can't afford brand names, but still want good quality clothes.
There are limitless opportunities if you tap into them well. Here are eight of the most promising sectors in 2018.
Read More
1. Agribusiness
Close to a third of the country's economy is driven by agriculture.
Last year, the sector contributed a massive Sh2.3 trillion to the economy, making it one of the most lucrative areas to put your money.
Whether you want to rear chicken, grow wheat or tap into export opportunities, farming has great potential. The secret is to go beyond the conventional crops and livestock.
You'll also need to invest in your farm if you hope to maximise on returns. Use machines to boost efficiency where possible, buy improved seed varieties and keep up with the latest technologies.
It is also critical that you seek the services of agricultural experts for direction on technical aspects, such as soil acidity, moisture content and so on.
2. Fashion and beauty
The synthetic hair extension market in Kenya is estimated to be worth about Sh25 billion – which is about the same amount of money the Government has spent on building schools, hospitals, and offices in the last four years.
As Kenyans' purchasing power has grown, so has their taste for fashion and beauty trends – you can tell by the many beauty parlours, fashion outlets and salons that have been cropping up across the country and online.
And even from an international viewpoint, the Darling brand, which is majority-owned by Indian conglomerate Godrej Consumer Group, relaunched its Abuja hair extensions in the country; a move aimed at boosting sales in the highly competitive local market.
3. Hospitality
The hospitality sector is on an upturn. Accommodation and food services registered the highest growth last year from a contraction of 1.3 per cent in 2015 to a growth of 13.3 per cent.
The number of foreign visitors trooping back into the country is also encouraging, as is the growth in domestic tourism.
To tap into the opportunities in the sector, you don't have to start with a five-star hotel at the Coast or Naivasha – you can get your feet wet by organising tours to various locations, and supplying hotels with produce or even animators.
4. Real estate and construction
Last year, when growth in most sectors of the economy slowed down, real estate remained defiant, growing by 12.3 per cent and generating about Sh532.6 billion.
Although there has been talk of the market being saturated, there is still plenty of demand for housing for low and middle-income segments of the population, where the majority fall.
You can lease land and construct single-unit mabati houses in densely populated towns. Per unit, you can expect to spend about Sh15,000 on construction for between Sh5,000 and Sh7,000 in rent.
When it comes to general construction, the Government and private sector have undertaken huge infrastructure projects, spending trillions to build roads, railways, schools, hospitals and airports. And there's more to come.
With the policy requiring Government agencies to give at least 30 per cent of their contracts to the youth and women, and contractors required to employ at least 40 per cent of locals, you can find opportunities to be a supplier or start a career in the sector.
5. Entertainment and media
According to audit firm PricewaterhouseCoopers, Kenya's entertainment industry was worth Sh216.9 billion last year, up 13.6 per cent from 2015.
The Entertainment and Media Outlook Report 2017 projected revenue in the sector to grow at an 8.5 per cent compounded annual rate over the next five years to Sh309.9 billion in 2020. An increase in Internet connectivity is cited as being the major driver behind this growth.
You don't have to be a musician, actor or media owner to join the party. You can start a Youtube channel and vlog about your day-to-day life, any special skills or just talk about something as basic as hair care. The more views you get, the more cash you stand to make.
You can also bring talented young artistes together and find opportunities for them, tap into the growing video games scene or start a DJ school. The opportunities are limitless.
6. Food
People aren't about to stop eating if they can help it. This makes food a great income-generating option. You can make home-made dishes for busy professionals, offer gourmet food options or traditional foods for the health conscious in upwardly mobile neighbourhoods, or just prepare good old fast-food in areas with huge foot traffic.
7. Dealing in electronics
Mobile phones are now ubiquitous in Kenya, and with devices changing year on year, the demand for the latest phone, especially among on-trend youth, will keep growing. In fact, e-Commerce firm Jumia says the fastest-moving products in its online store are phones and their accessories.
As Internet access improves and the population gets more tech savvy, you can also expect to see an attendant rise in the demand for better electronic devices for school, work and running businesses.
8. Import of second-hand cars
If you want to get into the business of importation, vehicles are a good place to start. More than 80 per cent of the vehicles on Kenyan roads are used. With improved telecommunications, it's now easier to bring a car into the country. You can either set up your own car yard, or get into deals with car yards where you leave your vehicle for sale.
You can also make use of bazaars, online marketplaces or bring in vehicles on demand. You can expect to make a 20-40 per cent profit on the sale price.