Naming of roads and public spaces needs people's nod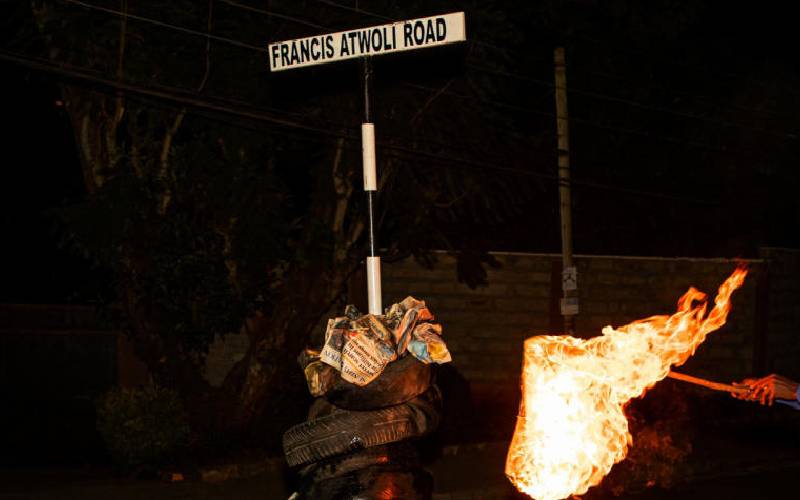 Without villages and neighbourhoods, there would be no need to name roads and streets. The latest controversy of renaming Dik Dik road Francis Atwoli road raises fundamental questions about the governance of public spaces nationally.
Centuries of distinguishing and naming roads, crescents and lanes across the world have created policies and norms that guide this practice. Naming defines and frames public spaces and asserts the communities that occupy them.
The US civil rights movement inspired over 900 streets to be renamed after Martin Luther King Jnr. The anti-apartheid movement catalysed many local councils to rename streets after Nelson Mandela in the United Kingdom.
Sixty years of settler-colonialism littered Kenya with the names of colonial administrators, soldiers, and settlers. The 1960s saw many buildings, roads and airports named after the post-colonial nationalist elite. Naming is always an exercise in state power and privilege. Who is named, by whom and why, are always political questions.
This Tuesday, unknown persons necklaced the Francis Atwoli road sign with tyres, added fuel and turned it into a fiery effigy. Weeks of heated online debate and within the Dik Dik Gardens community in Kileleshwa, Nairobi County, preceded this moment.
The controversy was sparked off by the removal and replacement of the Dik Dik road sign with another celebrating Cotu Secretary General Francis Atwoli led by acting Nairobi Governor Anne Kananu on 28 May.
The Dik Dik Residents Association have sued the county government and Francis Atwoli for lack of public participation, the removal of their sign and use of armed guards to forcibly erect a sign they do want in their neighbourhood.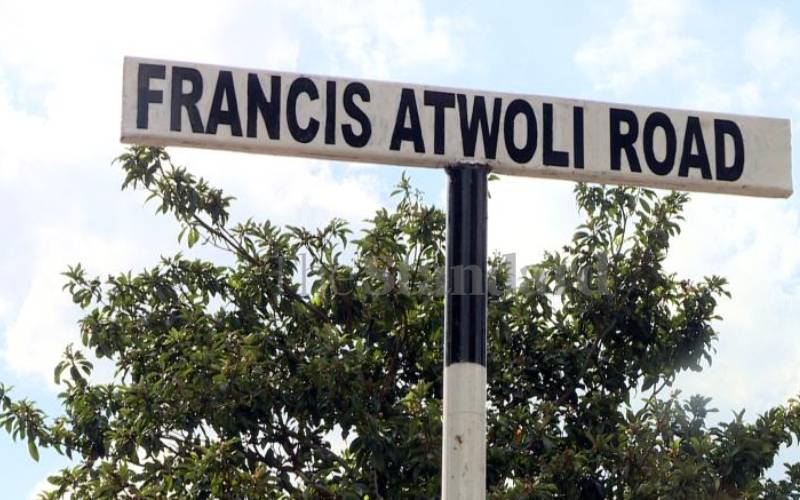 The controversy illustrates how disconnected the Nairobi County Government is from the citizens it serves. It also reflects its capture by politicians who seem ignorant of bylaws or policies that regulate physical planning and the naming of streets.
One of these is the National Addressing System Policy developed four years ago by national and county governments. The policy states that street names should be short, simple, and recognisable, even to children.
They should not be offensive or confusing to the public. Most importantly, "the use of names of living persons, including politicians and chiefs, should be avoided." There are reasons for this.
Simple, precise and non-controversial addresses are essential for deploying postal, emergency and other services. They also generate a sense of belonging, memory, diversity and unity. How a decade of physical planning regulations and public participation practices were overlooked needs closer examination.
Roysambu MCA Peter Warutere's motion that kicked this crisis off has been disowned by the Nairobi County Assembly. The Dik Dik Gardens Association feel disrespected and remain outraged.
Rather than quietly withdrawing, Francis Atwoli and the acting governor seem intent on ramming the sign down the throats of the community. It is not clear why the Communications Authority of Kenya is silent, given their responsibility for the National Addressing System Policy. Politicians and bureaucrats must not miss the symbolism of necklacing a road sign.
Decades ago, South African anti-apartheid activists wrapped state collaborators in tyres, doused them with petrol before setting them on fire. Leaders ignore public fury at the lack of consultation and inclusive governance at their peril.
-The writer is author of "Dialogue and Dissent: A Constitution in Search of a Country Kenya.