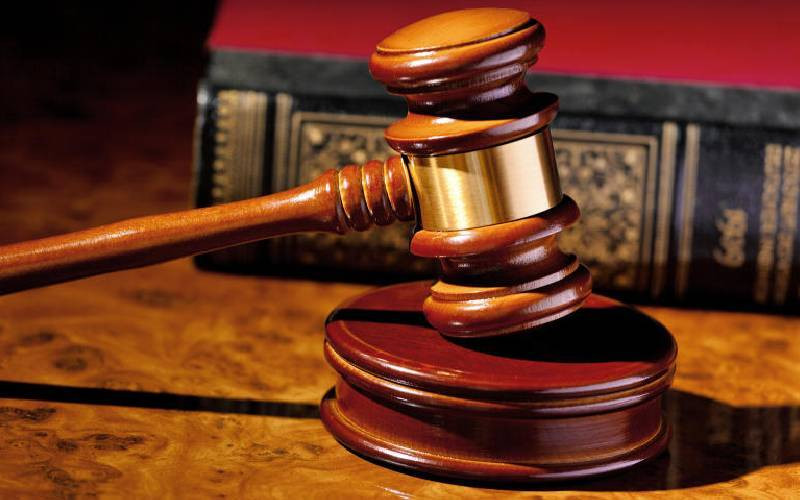 The High Court in Kakamega has ordered the body of a man be buried in front of his permanent house after staying in the morgue for four years.
The body of Philemon Samoei Imbayi had been confined at a morgue after his wives disagreed on where it should be laid. The body has accrued at least Sh1.4 million in preservation charges.
Kakamega magistrate's court had issued an order for his burial in 2020 which was contested by one of the wives, prompting the High Court to step in.
Judge William Musyoka on August 1 said the trial court erred in ordering that the body be buried in front of the temporary house of his first wife as that was not befitting according to Bashimuli Luhya clan customs.
He noted that Imbayi ought to be interred in front of the home he had established for himself and where he lived prior to his death, rather than before the structure constructed hurriedly after his death.
"I shall set aside the order made by the lower court and order that Imbayi's body be interred outside or in front of his permanent house that he set up and lived in with his third wife in Lusui, Ikolomani constituency," he said.
Musyoka allowed the first wife to put a temporary structure on the Lusui land but at some distance from the one of the third, for the purpose of seclusion and mourning and the structure be removed 30 days after the burial.
Changing tide: Courts repealing traditional cultural practices
"The body shall be released to both of them but if not practical, and being mindful of the fact that Imbayi lived with the third wife until he died, the body shall then be released to her. The officer commanding the nearest police station shall maintain law and order at the burial," he said..
"The mortuary charges incurred so far shall be shared or borne equally between the two as each party bears their own cost of the appeal."
On November 4, 2020, Kakamega Senior Resident Magistrate, Erick Malesi reasoned that Grace Khatunyi Imbayi, the first wife of Mr Imbayi had the right to bury the body courtesy of her longer stay in marriage.
The third wife Caroline Mmbaya Imbayi, however, appealed against the lower court's verdict arguing it contravened Luhya burial customs as the site of burial had no permanent home of the dead man.
She also said the place the court directed the body to be interred was not registered in the name of their late husband or that of Grace.
This prompted the High Court to stop the burial for the duration the body stayed in the morgue until the case was determined.
Related Topics