The 2022 World Cup in Qatar kicks off on Sunday November 20 at the Al Bayt Stadium when the hosts take on Ecuador in Group A.
Neither Kenya nor any East African country will participate at the 2022 FIFA World Cup in Qatar.
When Harambee Stars recently clobbered Ethiopia in a 2019 Africa Cup of Nations (Afcon) qualifier at Kasarani Stadium I advised Kenyans not to celebrate yet.
I stressed that 'it's not over until the fat lady sings.
Last Friday at a CAF special general meeting in Accra Ghana it was finally confirmed that Sierra Leone was suspended from the tournament meaning Harambee Stars qualified to top the group in next year's Afcon whose venue is still unknown after Cameroon was denied hosting rights.
Kenya's journey to the biggest continental soccer fiesta began in 1972 in Cameroon.
How nostalgic it would have been if they went to the same country 47 years later.
What is interesting about the 1972 edition is that it came nine years after independence. Some of the players who were there and are still alive and kicking are Allan Thigo, John Nyawanga, Joram Roy and Steve Yongo.
Those who died include player/coach Jonathan Niva, goalkeepers James Siang'a and Mohamud Mohamed, Daniel Anyanzwa, William 'Chege' Ouma, Peter 'Pele' Ouma, Livingstone Madegwa, Daniel Arudhi Nicodemus, Jackson Aluko, John Chore, Charles Makunda, and Samson Odore.
Sadly, they have not been immortalized anywhere like they did not happen. What a pity, young football commentators have nowhere for reference.
Our national archives are full of Mau Mau pictures and narratives with little on sports heroes.
If you talk to older Cameroonian soccer fans who watched the tournament in 1972 they will ask that you go say hello to 'Nicodemus' Daniel 'Arudhi', the lad from Kaloleni Estate who played for Gor Mahia.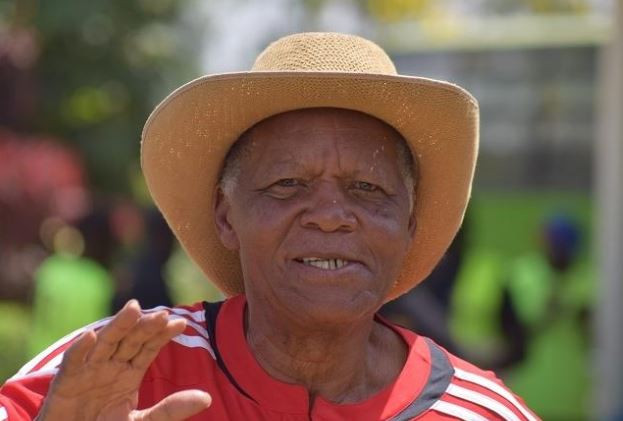 Kenya lost 2 -1 to Cameroon in the opening game in which Arudhi did not play.
They then drew 1 -1 against Mali and Togo respectively. With the gait of a lazy person, Daniel Nicodemus was a very gifted midfielder who dodged Malian defenders and then beckoned the goalie before scoring.
When he was benched against Togo, Cameroonian fans started chanting "we want Nicodemus, we want Nicodemus". To date, they think he was our best footballer ever. Sadly he was shot dead in 1984 by Patrick Shaw the dreaded police reservist on grounds of robbery with violence.
Arudhi is the grandfather of Kevin 'Ade' Omondi.Harambee Stars' debut in 1972 opened the stage for future appearances: Morocco in 1988, Algeria in 1990, Senegal in 1992 and Tunisia in 2004.Kakamega High School Physics teacher Chris Makokha was the tactician in Morocco '88 where our leading goalies were Washington Muhanji and David 'Kamoga' Ochieng. Interestingly, that year Gor Mahia contributed 10 players to the squad; David Ochieng, Tobias Ochola, Austin Oduor, George Nyangi, Paul Ochieng, John Zangi, George Fundi, Sammy Onyango, and Peter Dawo.
In 1990 Kenya was under coach Mohammed Kheri in Algeria. John Busolo was the head goalkeeper. Senegal in 1992 had hotelier Gerry Saurer as head coach with John Busolo again as lead goalie assisted by Charles Namudeche and Ken Kenyatta recently with Ushuru FC as a coach.
In 2004, Jacob Ghost Mulee was in charge with Francis Onyiso as the top custodian.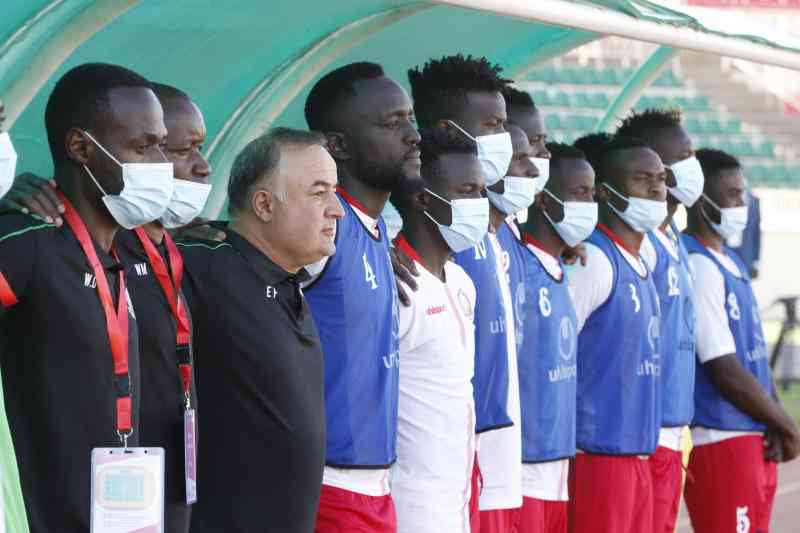 You may be wondering why I am mentioning goalkeepers. It is simply because Mahmud Abbas 'Kenya One' although considered Harambee Stars most flamboyant custodian never appeared at any Afcon tournament.
Between 1977 - 1987 when he was in his prime in East Africa Kenya never qualified for any Afcon. Surprisingly Joe Kadenge another very popular name in Kenyan soccer who is sometimes perceived as the face of Kenyan soccer also never played in any Afcon finals.
Other famous Kenyan players who never graced Afcon were Mohamed Kheri, JJ Masiga, Nahashon Oluoch, Aggrey Lukoye, and Noah Wanyama.
They were good but unfortunately, they belonged to the teams that just could not qualify when it mattered most. Talk of being the right person at the wrong time.
Referee Alfred Olimba was the first Kenyan whistler to officiate at an Afcon tournament again in Cameroon '72.
His feat was later followed by newcomers Maxim Itur, Aden Marwa and Davis Omweno.
It has been a very long journey for Kenya. Out of the past four times, only one coach was a foreigner Gerry Saurer from Seychelles.
He had anyway lived in Kenya so many years working as the General Manager at 680 Hotel.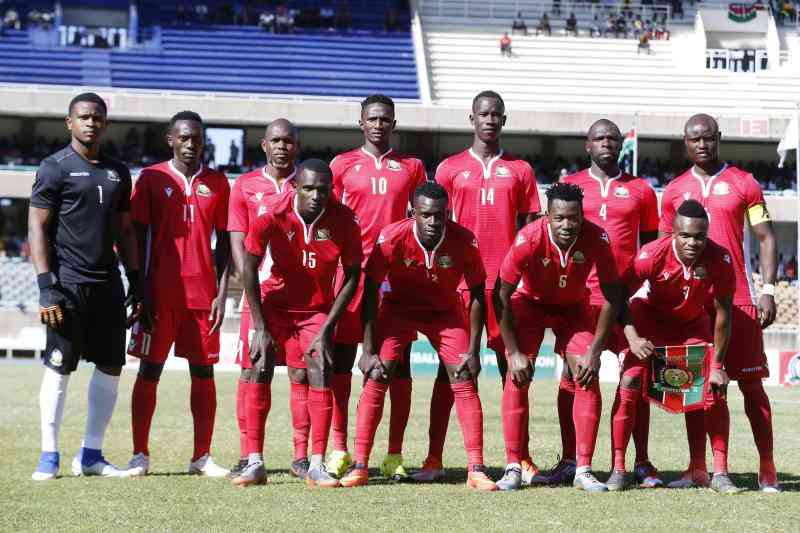 As Football Kenya Federation (FKF) waits for official correspondence from CAF, the current Harambee Stars squad is lucky. They are the right people at the right time. Had Kenya not sneaked through its qualification, players like Michael Olunga, Victor Wanyama, Macdonald Mariga, Francis Kahata, David Owino, Jesse Were, Musa Mohamed, and Eric Ouma would have retired without an appearance on the big African stage.We may not know the host of next year's tournament until January 2019.
CAF has called for fresh submissions although chances are it may go to Morocco or South Africa. Since the event will be staged in June 2019, it means the hosting country must have ready venues.
Morocco was given the right to host CHAN 2018 after Kenya fluffed its chance while South Africa has the structures used during the 2010 FIFA World Cup.
What is not strange is that the problems and challenges Harambee Stars had in 1972 are still there in 2018 and will be there in 2019. Consider that 180 days before the tournament we still don't know the squad that will represent Kenya.
We don't have a consistent home and away uniform color regime.
Allowances are still a problem. In 1972 we only had one City Stadium and so today we only have Kasarani with basic facilities.The teams that took part in the Afcon 1972 were Cameroon, Togo, Mali, Togo, Congo, Zaire (now Congo DRC), Morocco, Sudan and Kenya.
From then Cameroon, Togo, Congo DRC and Morocco have gone all the way to several FIFA World Cup tournaments. Wakenya nani [email protected]
Related Topics