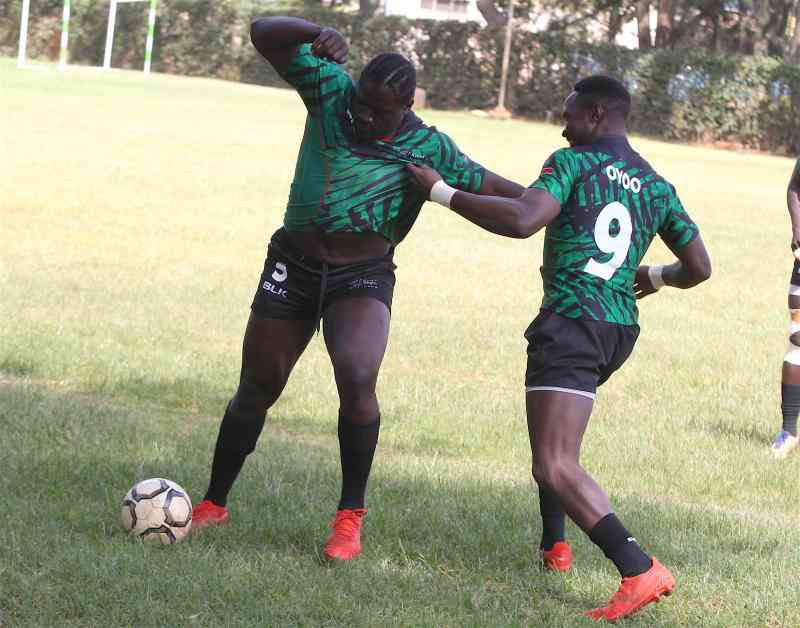 Kabras Sugar influential scrum half Brian Tanga and World Rugby fan favourite Alvin 'Buffa' Otieno have returned to the Shujaa squad that's preparing for the fourth and fifth legs of the World Rugby Sevens Series.
Otieno returns to the squad after a brief stint in Canada while Kenya Cup champion Tanga is back in the squad for the first time since 2018.
Floyd Wabwire of Daystar University and John Okoth of Menengai Oilers are set to make their debut while Daniel Taabu and Billy Odhiambo were left out.
"It's good to have the experience of Alvin and Tanga back in the squad. Whilst both are a little short of sevens fitness, they bring a lot of experience and a little bit of an x-factor which is welcome," said head coach Damian McGrath as he named a 13 man team yesterday.
"In terms of John Okoth and Floyd, it's very exciting for the future of Kenya Sevens. John Okoth is well known to Kenya rugby followers through his exploits with the Simbas. He is a big, powerful, skillful player who will offset the loss of Vincent Onyala to a great degree."
Kenya Sevens will renew their rivalry with Fiji at the Hamilton Sevens in New Zealand when the World Rugby Sevens Series resumes after the Christmas break.
The series took a six-week festive season break after three legs. [Washington Onyango]
Related Topics