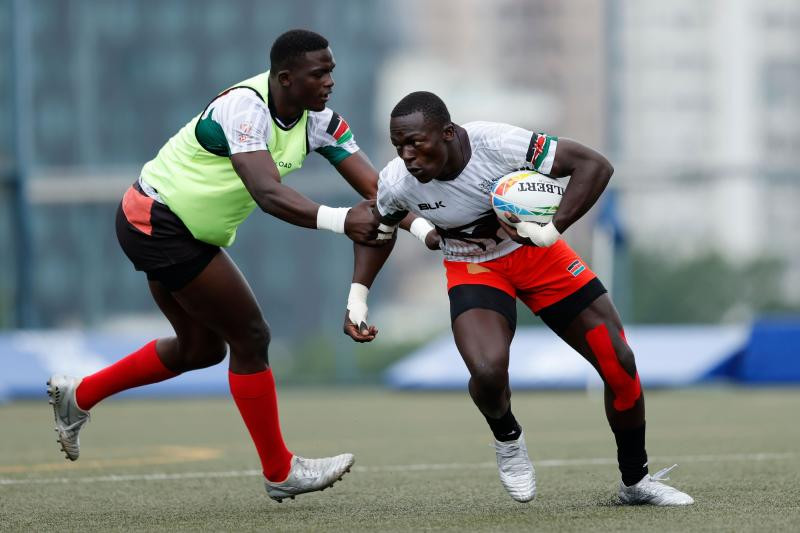 Things are not so rosy with the national Sevens rugby men's team Shujaa.
Shujaa defied their nickname as they resorted to beg for funds from Kenyans ahead of the second leg of the 22022-2023 World Rugby Sevens Series set for Dubai this coming weekend.
Kenya is set to face Hong Kong Sevens champion Australia, South Africa and Great Britain in Group A of Dubai Sevens due for December 2 to 3 at the Sevens Stadium.
However, according to senior players William Ambaka and Billy Odhiambo, Shujaa have not been paid their dues for their past three months making their lives unbearable both on and off the field.
"Greetings to the Kenya Sevens family," Ambaka said on his Twitter handle.
"As some of you may have heard, we are now going on our third month without pay. Our lives have been greatly strained, even in our persistent effort to give you the desired outcomes on the pitch."
"Our desperate situation has now forced us to turn to you, our global community, to help us in raising funds," Ambaka appealed to Kenyans and other well wishers, adding that money raised will be split among the players to help settle some of their pending bills.
Shujaa had a poor start to the season at the Hong Kong Sevens where they finished last without a win.
Shujaa only managed to squeeze a point from the leg when they lost to New Zealand 43-0 in the Challenge Trophy quarter-finals before shockingly going down to Uruguay 10-7 in the semi-final for 13th place.
That is after losing all their group matches.[Washington Onyango]
Related Topics