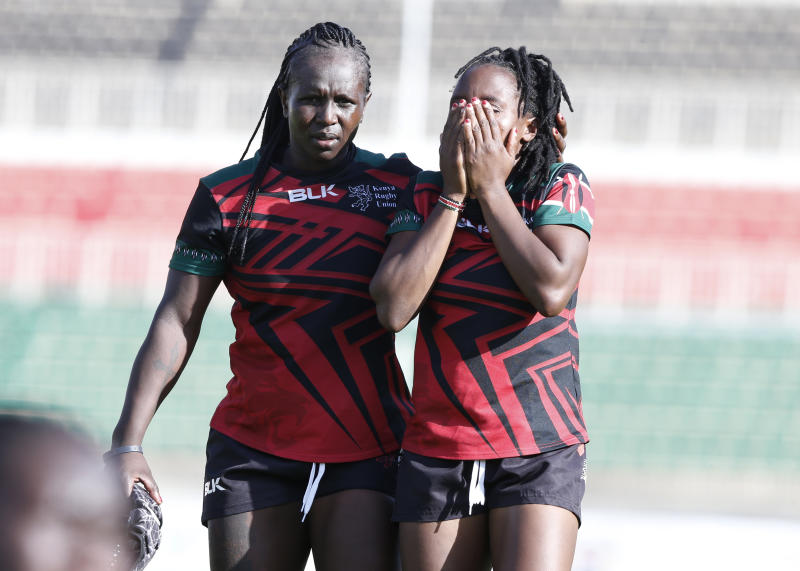 Two-time Olympian and national Sevens Women's team, Kenya Lionesses captain Philadelphia Olando is the new head coach of Emirati Women Rugby in Dubai, United Arab Emirates.
Her appointment was confirmed by United Arab Emirates Rugby Federation.
As head of women Rugby at Emirati, Olando will oversee the entire on-field Women Rugby program, girls' rugby development and will support the various coaching teams within the set-ups of Emirati RFC.
Olando, who has been with Kenya Lionesses for 13 years, was happy after landing the job, saying it was an honour bestowed on her as one of the most experienced female players in Kenya today.
"This is a new challenge for my personal development and an exciting opportunity that presented itself to me that I gladly accept with great honour," Olando told Kenya Rugby Women League.
"The Emirati is an unbelievable brand and I am looking forward to the challenging tasks ahead and how I can positively contribute to my successes at the club. This will be a collective effort involving every person and If I can contribute in any way to achieving their vision, that would be great," she said.
Before her appointment, Olando was also the KCB Volleyball Club strength and conditioning coach, a job she had done for several years.
Kenya Lionesses Assistant coach Michael Shamia welcomed her new appointment saying she was a diligent and experienced player whose services are still needed at the national team.
"As an experienced player, she stands to gain as a tactician as it will further her skills taking into account the external exposure is an added advantage to any professional," Shamia, who is also the KCB strength and conditioning and skills development coach told Standard Sports.
"We take her promotion positively and she will be in a position to instill the same skills to the national team at some point. We can allow her feature for Kenya Lionesses in international events," he said.
Related Topics