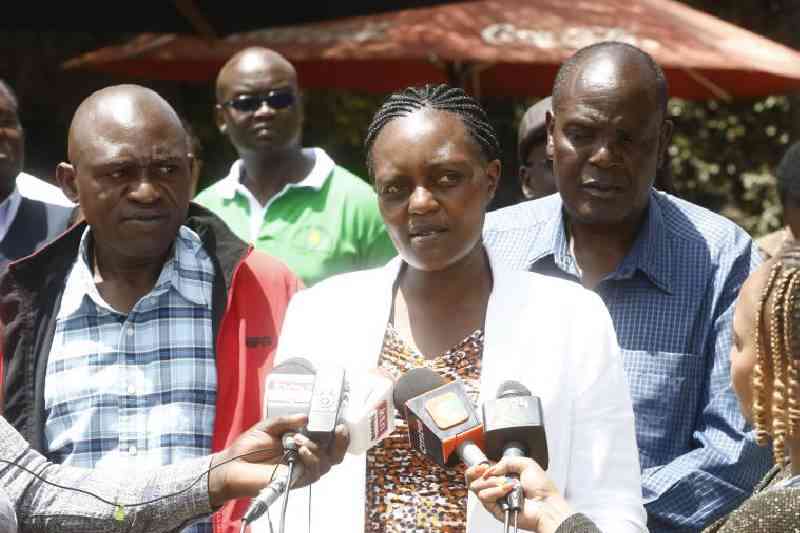 The Employment and Labour Relations Court has stopped Egerton University staff from going on strike over non-payment of full salaries.
On Tuesday evening, Justice Hellen Wasilwa ruled that the planned industrial action by the employees is illegal.
"The planned action that was to commence on February 6, 2023, was unprotected and unlawful," ruled Justice Wasilwa.
Through their union's Egerton University Chapter secretariat, the staff communicated the intended strike to the university council chairman on January 13, 2023.
However, Justice Wasilwa restrained the staff from proceeding on strike until a case filed by the university against Egerton University Staff Union (EUASU) is heard and determined.
According to Justice Wasilwa, the university union issued a strike notice without considering a conciliation process.
"The respondent (EUASU) failed to follow the provisions of the law and the notice for industrial action was irregular and unprotected," ruled Wasilwa.
The judge ruled that the university chapter of the union had no authority to call for the strike, noting that only the National University Academic Staff Union (UASU) can call for a strike.
The judge was ruling on an application by the university dated January 25, 2023, seeking to stop the planned strike.
The university sued UASU and UASU Egerton University Chapter of the union.
Prof Richard Mulwa, the acting Vice Chancellor of Administration and Planning, in his submission, said a conciliation process was relevant before the strike notice was issued.
He submitted that the issue of non-payment of full salaries was the subject of a pending court case and should not be handled outside court.
"The university has appealed the May 30, 2022, ruling that directed it to pay staff full salaries. It is seeking stay orders," he submitted.
He said that if the strike is permitted, it will disrupt the operations of the university.
In response, Dr Grace Kibue, the secretary of the UASU Egerton University Chapter of UASU, said the industrial action was called because the university refused to pay lecturers in full.
She added that despite being in contempt and facing punishment for non-payment of salaries, the university continues to frustrate the staff.
Related Topics