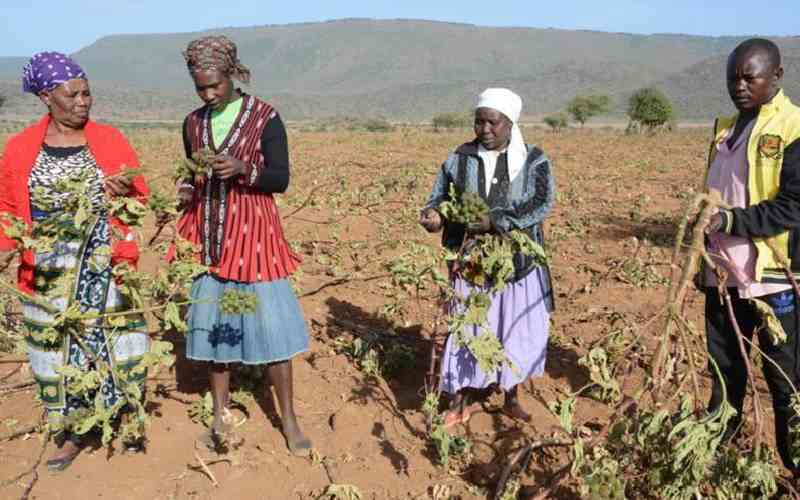 Over 8,000 Utheri Wa Lari land-buying company members can now access their land in Mai Mahiu, Naivasha sub-County, after 40-year wait.
The members who moved into the 22,000 acres that were at the centre of ownership wrangles, leading to bloody clashes and destruction of property, occupied the land under tight security.
A group of herders who had invaded the land often engaged the members in battles whenever they attempted to take possession.
Police, enforcing court orders issued in January, ensured the herders moved out of the land.
For years, efforts by the farmers to settle on the land located off the Mai Mahiu-Narok road failed due to protracted court cases and attacks by the herders.
The farm chairman Stephen Muiriu noted that they had overcome all the hurdles, and the first group of farmers had entered the farm.
He termed the journey as long and painful, adding that in the process of seeking justice, they had lost some of their members in bloody attacks.
"After years of suffering, we are now on our land, and we thank the government for providing security as we start planting as this land is very productive," he said.
Muiru, however, complained about the presence of herders on a section of the land despite a court order that directed they be evicted.
This was echoed by a member, Peter Njihia, who said that the herders posed a major threat to their plans to fully take over the vast land.
"We are appealing to the police commander to enforce the court order by making sure that all the illegal squatters are kicked out," he said.
The farm secretary Mary Wanjiru said that some of their parents, who were the original members, had died while waiting to get a share of the farm.
"We are peaceful and law-abiding citizens, and we hope that the encroachers will respect the rule of law and allow us to farm as per the court order," she said.
Another member Macharia Muiga noted that they had waited for years to enter the farm due to the protracted court battles pitting them and the herders.
"We have already cleared over 200 acres for planting, and we are ready to start farming as there is no dispute around this land," he said.
Others who spoke were James Kamau and David Kariuki, who exuded confidence that the area would now be peaceful after years of bloodshed.
Related Topics