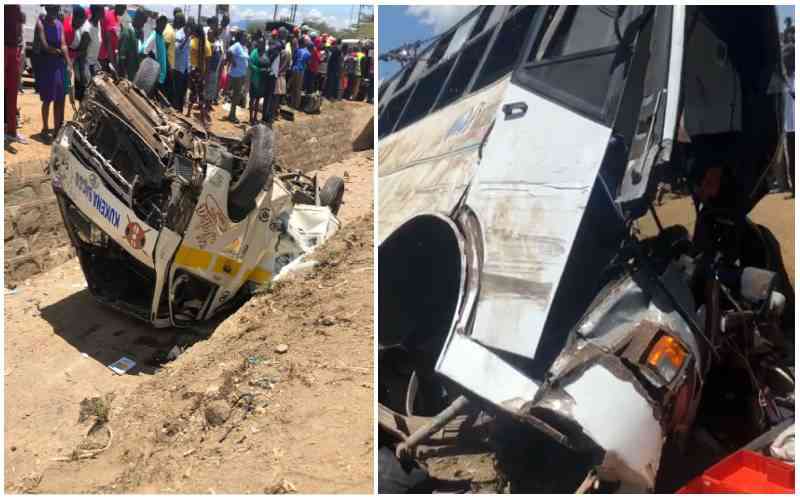 Several people are feared dead after a Pwani University bus collided head-on with a 14-seater matatu at Naivasha, Nakuru County on Thursday, March 30.
The university bus was heading to Nakuru from Nairobi, when the driver of the vehicle lost control and hurtled onto oncoming traffic at 1pm.
The bus collided head-on with a matatu that was heading to Nairobi from Nakuru. The two vehicles, thereafter, landed in ditches in opposite sides of the Nakuru-Nairobi highway.
It wasn't immediately clear whether the occupants of the Pwani University bus were students of the institution.
As of the time of publishing this story, the number of those injured or those declared dead had not been established.
Rescue operation was underway as of the time of writing this developing news.
Related Topics