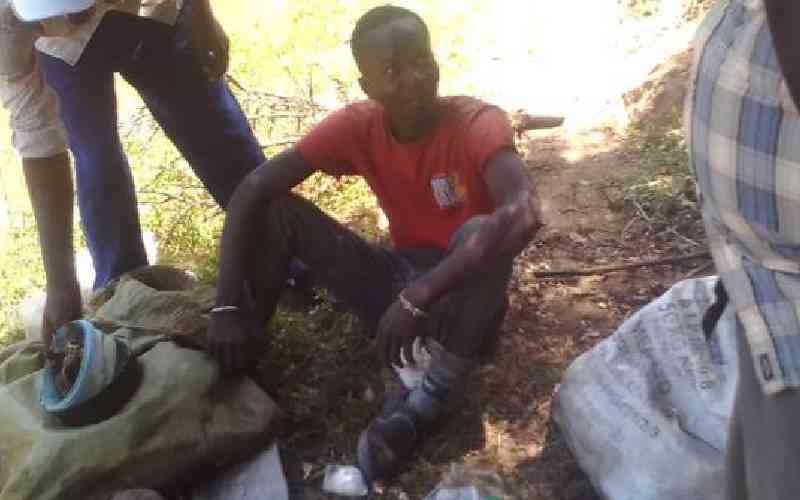 Dog meat is generally a big taboo in Africa and many other parts of the world.
But a man in Mulot, Bomet County was caught, slaughtered and at a canine that was scavenging at the shores of Amalo River at the border of Narok and Bomet counties.
The man, who identified himself to the police only as Juma was arrested for slaughtering and eating the dog. Juma, aged 35 is being held at Mulot Police Station where he was escorted by Kiplobotwo location chief Stanley Towett and members of the public.
"He had finished cooking Ugali and was frying the dog and he was not even bother by our presence as he continued with his activities," said Mulot Nyumba Kumi Chairman John Maridany.
Maridany said upon interrogation he revealed that he has been feasting on dogs all along.He said the suspect also revealed that he supplies Mutura traders in Mulot with dogs meat.
Maridany said the suspect could not reveal where he gets the dogs that he slaughter.
"He kept it a secret where he gets dogs and how he slaughters but we realized that he targets strays dogs in Mulot Town which lately have been reducing in number," he revealed.
Towett said they have been forced to immediately impose a ban on sale of Mutura in Mulot.
He said the revelation by the suspect was shocking and they feared that locals were being fed with dogs meat.He said the suspect who only identified himself as Juma came to the town as a scrap metal dealer but resorted to the sale of dog's meat at night.
Related Topics