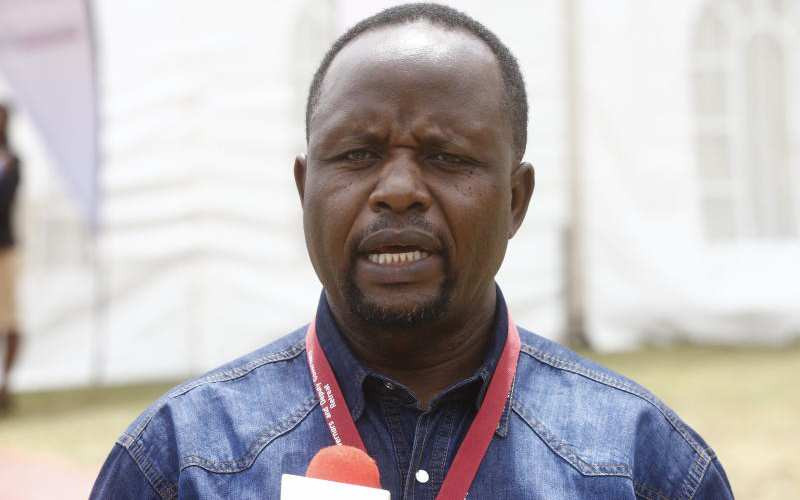 President Dr William Ruto begins a two-day tour to Trans Nzoia County with expectations that the region will reap from the visit by way of government-funded projects.
Dr Ruto will be in Trans Nzoia Friday where he is expected to officiate in the commissioning of the national farmers' registration drive that will enable the use of an e-voucher system to access subsidised fertiliser.
Agricultural producers are hopeful the system will lock out middlemen who have frustrated them perennially leading to a drop in food production.
They want the government to speed up the registration drive and provide the inputs through accredited institutions and agrovet shops on time to enable them to plant at the onset of the long rains expected in March.
On Saturday, the Head of State will attend the installation of Fr Henry Juma Odonya as the new Bishop of Kitale Catholic Diocese.
Also among expectations is the establishment of a public university in the area. Local leaders want the state to hive off 1,000 acres of land from Namandala ADC farm to host the university.
Meeting on Monday at Westside Hotel, local leaders fronted several proposals they intend to submit to president Dr Ruto.
Apart, from the university, they are also pushing for the resettlement of thousands of squatters and internally displaced persons in the county.
They say that families affected by tribal clashes between 1992 and 2007 have not been fully settled by successive governments.
It is estimated there are over 60,000 squatters in the county, most of whom live in markets and road reserves.
Christopher Matanzia, the chairman of Trans Nzoia squatters' association and Moses Masinde, the chairman Kimboroa squatters, said they have been for decades unsuccessful fought for the plight of squatters.
Owing to the importance of Trans Nzoia County as an agricultural hub, the leaders want the national government to fix key roads to ease access to urban markets.
To ease the transportation of food products, the leaders are pushing for the national government to tarmac roads including Maili Tisa-Kobos-Kapomboi road.
The leaders are also seeking the support of the national government for the operationalization of the County Referred and Teaching hospital.
According to Governor George Natembeya, Sh 2.5 million is required to make the referral facility operational.
Natembeya who will lead leaders in welcoming the president said Dr Ruto is a neighbour of Trans Nzoia and it is critical to get goodies from his administration.
"The president is our neighbour and we should be the first county to benefit from his administration as a good gesture for neighbourhood," said the governor.
Yesterday, cereals producers were optimistic that registration of farmers would be hastened and government makes early preparations to ensure inputs are timely available.
Related Topics