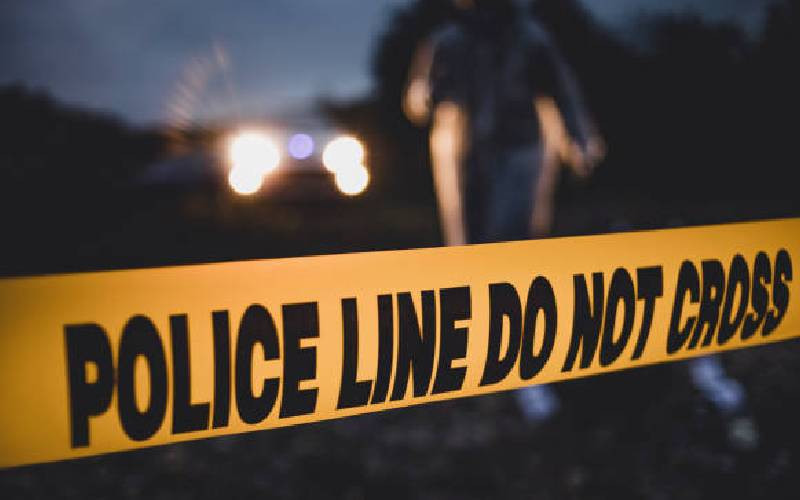 A 10-year legal dispute over 63 acres of land in Pipeline, Nakuru County, has allegedly left 10 people dead and seen an unknown number disappear mysteriously.
Documents filed in court show that in 1985, over 400 residents in the Pipeline area joined Nakuru Workers Cooperative Society, a land-buying company, in a bid to purchase land.
The members of the society allegedly were successful in possessing 63 acres in Pipeline, from Thuo Commercial Agency at Sh2.6 million.
However, the society allegedly defaulted in payment of Sh600,000, leading to a court battle.
Maina Ndua, the director of the property agency, filed the court case. He claims that the society members owe the agency Sh600,000 for the land they possess.
He claims that an agreement between his father, George Thuo, and members of the society for the sale of the 63-acre land was not honoured, leading to the court battle.
Mr Ndua told Justice John Mutungi of the Environment and Land Court that the society was supposed to pay Sh2.6 million to the agency, in installments.
Defaulted on payment
"The society defaulted on payment of Sh600,000 within the stipulated time as per the written agreement in the 1990s," Ndua claims.
Despite the alleged default, the court heard that a survey was conducted, the land was subdivided and a title deed plan was released by the land office.
Ndua submits that his father wrote to the commissioner of lands in 1996 to give final approval for the subdivision of his 100 acres into two portions; 37 acres and 63 acres.
"I am aware that a survey was done and the 63 acres of land were segregated. However, the agency only received the Sh2 million out of the agreed Sh2.6 million," he submits.
He told the court that he sued the society because it unlawfully settled its members before clearing the balance. He wants the members evicted and the property surrendered back to the agency, or in default, the members are ordered to pay the balance to obtain title deeds.
In defence, the society said to have settled 422 members on the land, denies breaching the contract and is accusing the agency of dishonesty.
The society avers that after receiving Sh2 million, the agency refused to receive the balance on time, in an alleged ploy to ensure the society defaults on payment.
The society claims the agency later disowned the sale agreement and moved to court to illegally repossess the land.
In the last decade, officials and members have mysteriously disappeared and lost their lives.
Court records show that at least six officials were allegedly killed and four others reportedly disappeared in unclear circumstances.
Related Topics