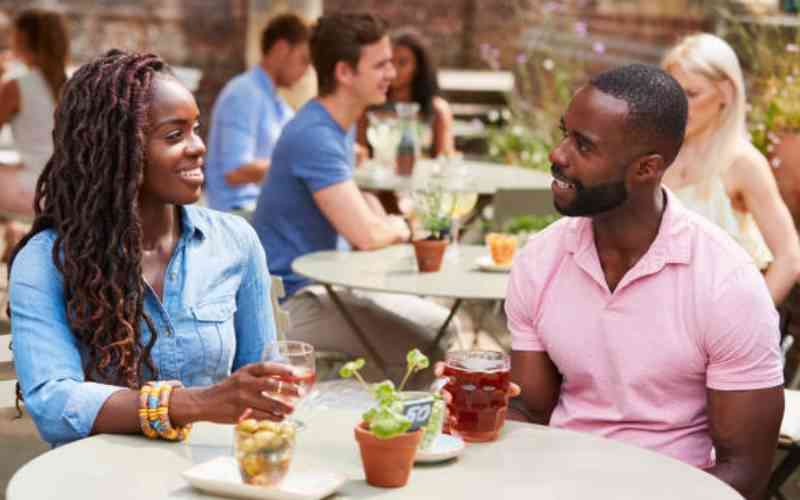 Hi Chris!
I'm dating again after a long relationship came to an end. And I'm having fun - most of the time. But I seem to be having some scary experiences. Guys who behave a bit odd. Or who goes too fast. Or something's making me suspicious.
Am I missing a trick here? Has dating changed into something strange while I've been out of the scene? What should I be doing better?
Scary Dates
Chris says,
Hi Scary Dates!
Dating's always been tricky. You're vulnerable, in a mood to take a chance, and with someone, you don't know very well. And dating definitely gets riskier as you get older. Because young people tend to hang out in groups and have lots of mutual friends. While later on, you'll tend to know far less about the guys you meet.
So keep your personal details tight, to begin with, and go no further if you sense something even slightly suspicious. Like you only seem to know his first name, and next to nothing else. His stories keep changing and somehow you paid for the meal. He's probably a con merchant...
Suspect your date's married if he keeps touching his ring finger or seems afraid of people seeing you together. Look for signs of a spouse in his car: clothing, make-up, whatever. Be wary if he's reluctant to do stuff on weekends. Never sends e-mails. Always pays cash...
Take even the slightest signs of anger or cruelty very seriously. Trust your instincts. If something feels wrong, it probably is! Break off the relationship immediately. And be wary after the breakup - he may start stalking you. Let friends and family know what's going on, and avoid being alone. Having friends around is a deterrent, a big one!
Maybe someone's trying to pick you up and you're not interested? Perhaps he's bought you a drink, and now he's acting as if he owns you? 'Accidentally' knock over his glass so he's soaked somewhere embarrassing, apologise weakly and starts talking to someone else.
Or maybe everything's fine but he's just going too fast? Stop a guy holding your hand by adjusting your hair. Fake a cough to fend off an unwanted kiss. Or sniff heavily and say you're catching a cold. Space out your dates, and don't talk about any plans you aren't comfortable with. Like sleeping over or trips away.
But maybe you're both keen? Well, in that case, there's only one rule. You take the lead. At least if you got this far, things must be going right! So have fun, but always watch out. Dating's always been a jungle...
All the best,
Chris
Related Topics