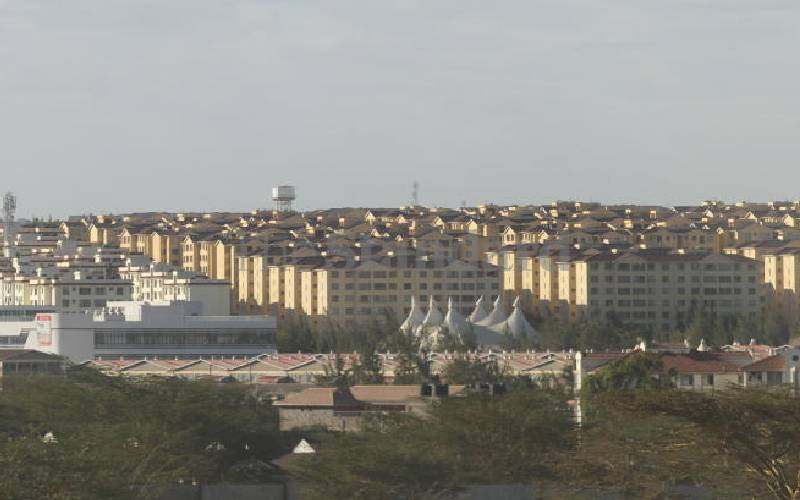 Real estate experts have called for tolerance among the political class to boost the country's economic recovery.
This is as the construction sector with escalating costs of raw materials and weak demand as rising prices of final products dent consumers' spending power.
The real estate sector is also a victim of the loss of income among households and businesses as a result of the lingering economic effects of the Covid 19 pandemic, with owners of land and developed properties taking longer to sell their assets or faced with lower asking prices.
Kenya's economy experienced a slower growth rate of 4.8 per cent in 2022 compared to 7.6 per cent the previous year, according to official statistics.
Comfort Homes chief executive Dr Hezekiah Kariuki said many of the investors are waiting for the situation to improve before they inject resources into the country.
Kariuki said there was a need for calmness in the country to attract investors and stop them from diverting their businesses to neighboring countries.
"The Kenya Kwanza government has a responsibility to come up with an economic model that is business-friendly, which will increase business competitiveness and place the country as a suitable business destination in Africa," he pointed out.
"Political instability is the major contribution of liquidity among other factors with the businessmen especially those in the lowest cadre are the most affected."
He advised that Kenyans must rise and realize that the country's economic fortunes cannot grow through imports, but through investing in production.
"For the production to be stable there is a need to support and encourage local and foreign investors through tax incentives, zero rate tax on raw materials," said Kariuki.
The expert proposed that the government should relook into increasing the customs duty on importing finished products saying it would raise productivity and result in job creation.On county governments, he proposed that they facilitate realisation of economic prospects, through economic zones.
Related Topics