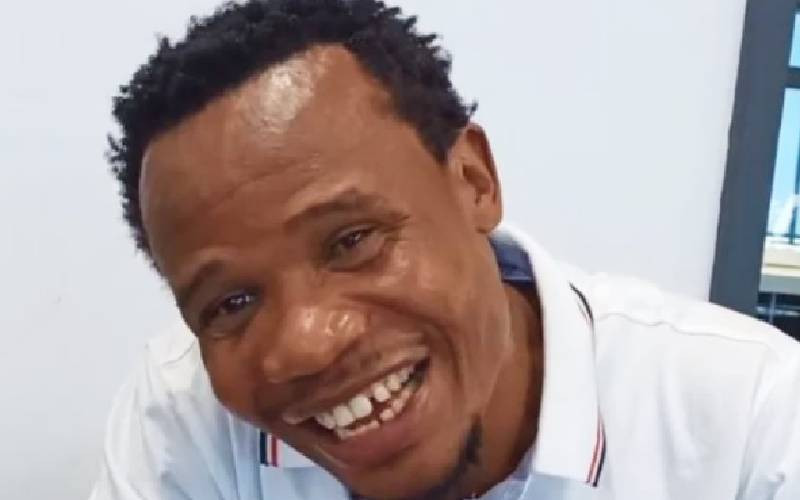 Mumias East Member of Parliament (MP) Peter Salasya has published on Twitter his October 2022 pay slip.
The lawmaker earns a gross salary of Sh1.17 million.
His basic salary is Sh426,000, administrative allowance (Sh134,000), house allowance (Sh150,000), sitting allowance (Sh90,000), telephone allowance (Sh15,000) and vehicle fixed cost (Sh356,525).
Out of the Sh1.17 million gross pay, the MP has deductions totalling Sh1.074 million, taking home Sh97,197.
His Pay As You Earn (PAYE) deductions was published as Sh337,840.
Salasya's pay slip was immensely raided by mortgage deductions, which took up 48 per cent of his gross salary (Sh563,000).
Other deductions are NHIF (Sh1,700), Staff Pension Fund (Sh53,676), canteen (Sh3,960), car loan (Sh89,150), SACCO deposit (Sh10,000) and shares (Sh10,000).
Salasya said he was triggered to publicise his pay slip after Deputy President Rigathi Gachagua likened the government to a company that has shareholders.
"How can he say we (Kenyans) are not shareholders, yet we pay taxes to the same government? You can clearly see that I pay an income tax of Sh337,840 to the Government of Kenya," Salasya told The Standard on phone on Friday, February 24.
"Everyone in Kenya is a shareholder in the government, including the mama mboga who pays little daily tax. The Constitution is clear on who or what makes government. The law never says that one who contributes more taxes to the government, or who voted for the government, qualifies for more development than others," said Salasya, adding that: "Even we, the members of Azimio la Umoja-One Kenya, have a right to receive development from the government of the day."
Salasya, 32, is a first-time MP, who won the August 9, 2022 parliamentary election on Democratic Action Party of Kenya (DAP-K).
He got 12,140 votes to win the Mumias East MP race, followed by David Wamatsi of ANC (9,043 votes) and Benson Mapwoni of UDA (5,118 votes).
Related Topics