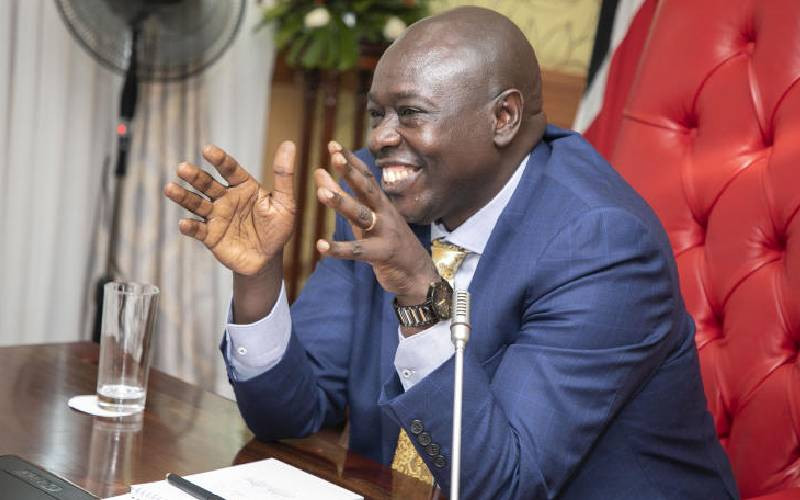 Former US President Barack Obama's victory speech after he was re-elected into office for the second term was powerful and unifying.
He did not care who voted for him or who did not. All he cared about was how to build America and maintain its status in the world.
"I want to thank every American who participated in this election… whether you held an Obama sign or a (Mitt) Romney sign, you made your voice heard and you made a difference", he said in a speech that was widely shared across the globe.
"A long campaign is now over. And whether I earned your vote or not, I have listened to you. I have learned from you. And you have made me a better president… And I know that every American wants her future to be just as bright. That's who we are. That's the country I'm so proud to lead as your president".
That's exactly how a leader should speak. For students of civics, government has never been defined as a limited company. Government is not a registered entity under the custodianship of a registrar or the office of the Attorney General, it is simply the system to govern a state or community. This is a group of people governing an organised community, generally a state. Government normally consists of the Executive, Legislature and the Judiciary.
And although the three are independent in the context of Kenya's Constitution, they work hand in hand for a just society and the government of the people.
The Constitution is clear that sovereign power of the State lies with the people. And it is the people who elect those to serve in government. Therefore, the government is for the people and of the people, not a company.
For the first time in the history of independent Kenya and perhaps since God created the world, the definition of government has been re-defined. Deputy President Rigathi Gachagua was categorical while addressing a gathering in Kericho that "the government is a company and shareholders are the only ones to benefit from it". He was categorical that only those who voted for President William Ruto should be the first sit at the table and partake of the national cake.
To me, this is careless and reckless talk. A person of the deputy president's calibre should only make comments that unite the country, not divide it.
Okay, let's look at it this way. If Wafula Chebukati's presidential results are anything to go by, then only 7.1 million Kenyans should benefit from President Ruto's administration, according to Mr Gachagua. Close to seven million Kenyans, who Mr Chebukati said voted for Azimio la Umoja, presidential candidate Raila Odinga and the eight million voters who did not vote on August 9, 2022 should not get anything from this government.
And again, if Mr Gachagua's assertion is the official position, and the 15 million Kenyans stop paying taxes, where will the government get the money to fund its programmes and projects? Will the tax paid by the seven million Kenyans be sufficient to sustain the government?
American businessman and author Max Owen De Pree says in one of his books that "the first responsibility of a leader is to define reality. The last is to say thank you. In between, the leader is a servant". Mr. Gachagua 's remarks that the government of Kenya is a private company where only shareholders will benefit from dividends and other goodies are not well thought-out.
And if Mr Gachagua spoke for the president and on behalf of the government, then he should be magnanimous enough to tell Kenyans when their government became a private company. Where was it registered and who are the major shareholders that he talked about? He should let Kenyans to know so that 'wajipange'.
The deputy president should know that he is holding the position in trust for the people of Kenya and that power is transient. He needs to understand that leadership responsibility is multidimensional and cannot be described in one or two words. It is personal, interpersonal and societal. As the principal assistant to the president, Mr Gachagua should be the last person to make remarks that can cause disharmony among Kenyans.
The tongue has every reason to make you happy and successful but also has the potential to bring you down. Choose your words wisely, Mr Gachagua. Kenya is bigger than the people in power. Dr Ruto and his deputy must borrow a leaf from Obama and other leaders. Or better still, seek advice from President Samia Suluhu Hassan, just next door in Dodoma.
-Mr Etale is the Director of Communications-ODM Party.
Related Topics