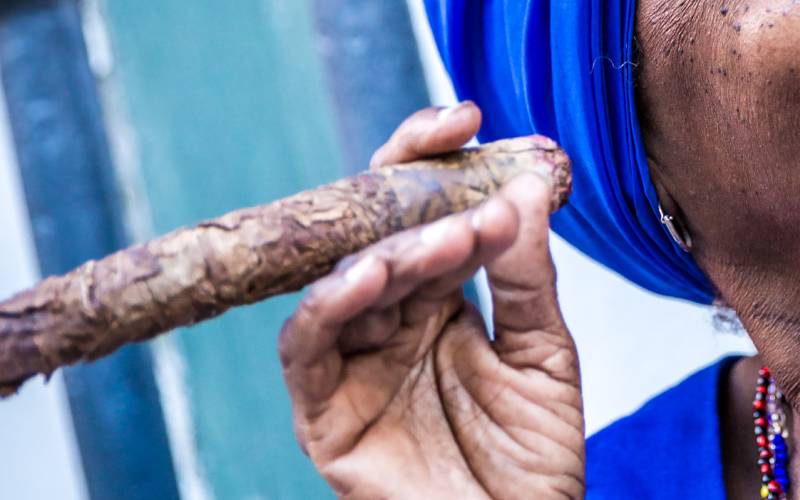 She has grieved every day and lost it all; family, friends and her source of livelihood. A police swoop in her neighbourhood led to her arrest.
She was charged with possession of heroin and as a repeat offender, the judge gave her no reprieve; three years in jail.
The drugs had taken her smile and joy, one piece at a time. The drugs had stolen her enthusiasm, locking her tight in a box of worry. She was worried about her three children. Her mother became their guardian.
Drug addictions can be prevented, managed and cured. As Kenya marks the international day against drug abuse and illicit trafficking today, the clarion call is to acknowledge that drug and substance abuse pose significant global public health challenges. This year's theme is: "Share Facts on Drugs. Save Lives. " It stresses the importance of awareness.
Globally, drug addiction has mostly been associated with men more than women.
However, according to the World Drug report 2020, the tide is slowly turning. More women too suffer from drug addiction facing more significant consequences.
Closer home, a 2019 Ministry of Health report indicates that among people who inject drugs in Kenya, one in every five is HIV positive.
Of these, 36 per cent of women were HIV positive compared to their male counterparts at 17 per cent. When women who use drugs are more than two times likely to have HIV than men, there is need for urgent public health interventions. Each of these numbers is a person, a family, a tragedy. A woman.
Sadly, this woman is introduced to drugs by mainly a partner or boyfriend. In most cases, the adolescent girls are influenced by these partners who are already dependent on drugs, hooking them to the point of no return.
Women who inject drugs are at an elevated risk of developing mental illnesses such as depression and becoming HIV positive due to the risks of getting a refill of hard drugs like heroin, bhang and others.
Women's drug addiction is a social and medical problem. My doctoral thesis highlighted why and how girls are initiated into drug use and discusses how they progress from 'legal' drugs like alcohol to illicit narcotics, like heroin.
It showed that most girls are introduced to drug use by older male sexual partners in their teenage years. These girls had either dropped out of school or didn't graduate from secondary school and had an early sexual debut.
Physical abuse in these relationships is a fertile ground for control and dependence of partners, and the cycle continues.
Mental illness checks in and depression is common among women injecting drugs.
A 2019 research paper by Zipporah Ng'ang'a, Simon Karanja, John Gachohi, and I published in the BMC Harm Reduction Journal looked at how depression, injecting drug use, and risky sexual behaviour co-occur among women who inject drugs in Kenya.
The recent amendment of the Narcotics Drugs and Psychotropic Substances (Control) Act (1994) will cause more harm than good.
More young people will spend their prime years in jail for possession of small quantities of drugs or being caught in the drug selling/using areas.
A practical public health approach to drug use and addiction should focus on prevention and harm reduction.
These could include identifying the girls at risk, focusing on substance use interventions, sexual health education and improved educational attainment.
This will help young women avoid, or positively manage the risk of substance use in sexual relationships. There is a need for more integrated public health interventions that also comprise mental health screening and design of improving livelihoods among women who use drugs in a joint approach to break barriers to the realisation of zero new HIV infections by 2030.
But unless we make deliberate changes to reduce harm, more women like Jane Bahati will continually be in the red zone and change will only be a dream.
- [email protected]. @catew_mwangi
Related Topics