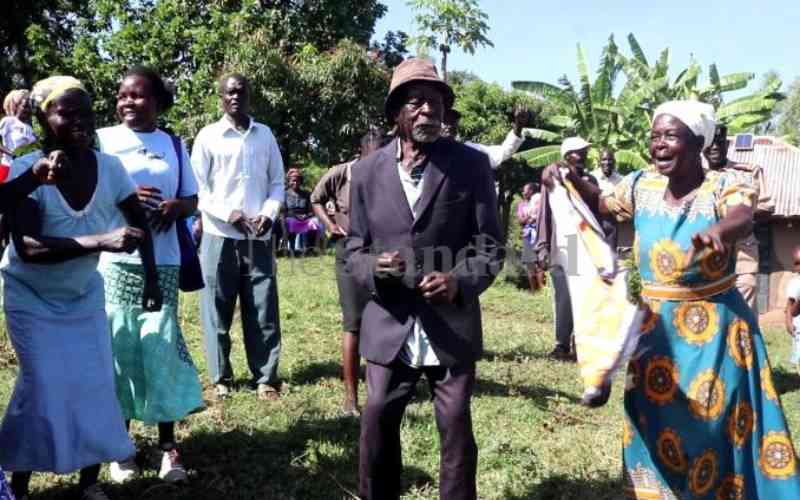 When Joseph Odongo left his home in West Kanyada location in Homa Bay in 1973, his relatives did not expect him to disappear without a trace for 50 years.
After five decades, Odongo's family had assumed that their kin was long deceased. He was only 30 years old when he disappeared, and the majority of his relatives had not yet been born.
However, on Monday, the quiet village awoke to songs and dances as the 80-year-old man returned home.
Like the Biblical prodigal son, his return, though empty-handed, was marked with celebrations. Odongo claimed that he did not possess any material possessions in his name.
The only piece of land he had left behind had long been lost, allegedly taken by individuals who believed he was dead.
Odongo explained that he chose to disappear from home after a disagreement with his now-deceased brother. Initially, he had told his relatives that he was going to Sikri Beach.
"I decided to leave home for Mombasa, where I found employment as a caretaker for a European in Likoni," Odongo said.
Life in Likoni was better, and it made him forget the frustrations he had endured at home. He never made any contact with his family.
A few years ago, he claimed, his employer decided to return to Europe. Odongo made several unsuccessful attempts to reach him by phone.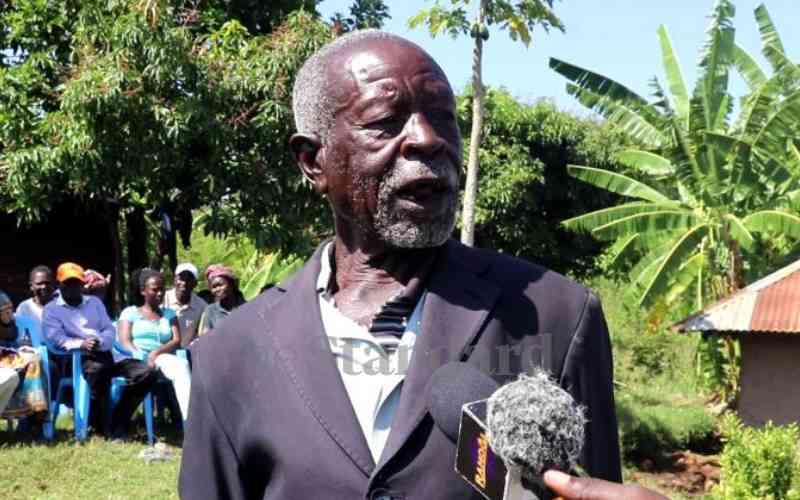 "I realised there was no communication from my employer. This made me decide to trace my family. I decided to forgo the salary I should have received," Odongo said.
He chose to return home without any possessions. He neither had a wife nor children.
The octogenarian expressed concerns that his land, which would have been his only property at home, was grabbed.
"It is unfortunate that someone grabbed my land because he thought I was dead. This is very wrong, and that person should be jailed," Odongo said.
He is unwilling to return to Mombasa and is determined to reclaim the property he left behind.
Odongo's 90-year-old sister-in-law, Matasia Akelo, said she was the only one who believed Odongo was still alive. Akelo said she had always prayed for Odongo's return home. "I always prayed that he would one day come back home and find me alive," she said.
After many years away, Odongo had difficulty locating his home. He requested guidance to find the office of the area chief in order to begin tracing his way back home.
He was directed to the office of West Kanyada chief Kenneth Achieng at Kabunde, where he sought assistance.
Even the chief could not recognise the elderly man.
The administrator then sought the help of some senior citizens who helped to locate Odongo's family.
Related Topics