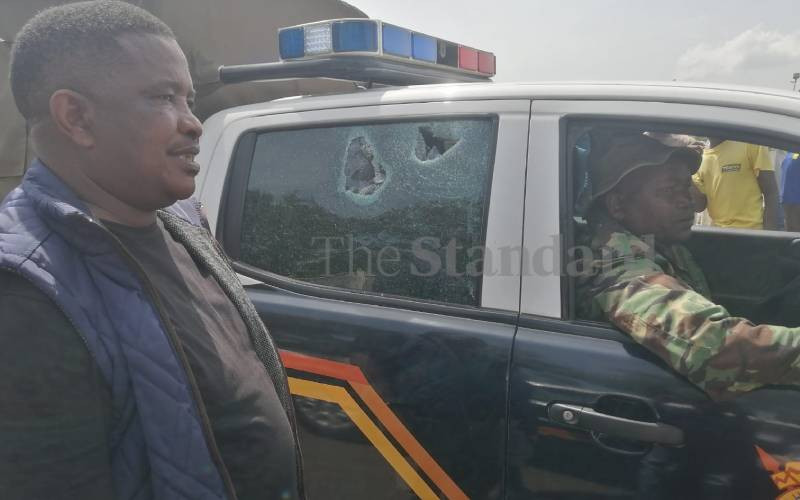 At least two people have sustained serious injuries in Kisumu following a clash between protestors allied to Azimio la Umoja and a group of Kenya Kwanza Alliance supporters opposed to the March 20, 2023, protest.
Trouble started after the Kenya Kwanza group that was rallying residents to boycott Azimio's Monday protest attempted to make their way to the lakeside city's Central Business District (CBD). They were, however, disrupted by the Azimio supporters and pelted with stones.
The city streets soon descended into chaos as the two warring sides engaged in fistfights, threw rocks at each other and set up roadblocks along the Kisumu-Kondele-Kakamega Highway.
Heavy police presence on Kisumu streets as officers try to ease tension after protests by residents. pic.twitter.com/odM96dfew7
— The Standard Digital (@StandardKenya)
March 19, 2023
It took hundreds of anti-riot police officers to quell the chaos that resulted in the damage of property including Nyanza Regional Police Commander Karanja Muiruri's police cruiser.
Speaking to The Standard, a section of the Azimio supporters claimed that the Kenya Kwanza faction was against Raila Odinga's call for mass action against the high cost of living.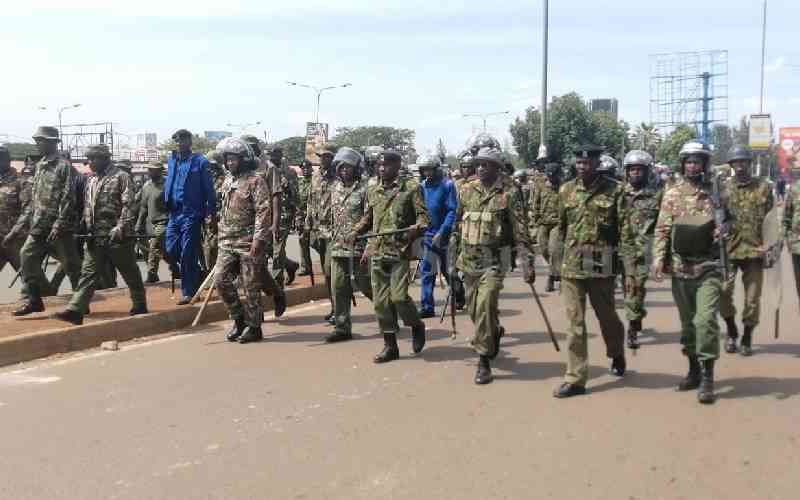 "We cannot allow a few selfish individuals to disrupt a national protest. We are fighting against hard economic times. We are fighting against the high cost of petrol, education, and health, and want taxes to be reduced," said one of the youths.
Another added: "This fight is for your future children, your family and even the police. Who are you to disagree? Raila is not a fool, and we cannot allow people to go against our leader - especially here in Kisumu."
Claims disputed by Kisumu County UDA leader Cliff Natome, who claimed that the Azimio supporters attacked them without provocation.
Natome said Kenya Kwanza's peaceful procession kicked off at Russia quarters in Kondele, Kisumu Central, and planned to march to the city's CBD to promote peace before it was attacked.
The UDA leader condemned the attack on the peaceful march saying such acts should not be tolerated.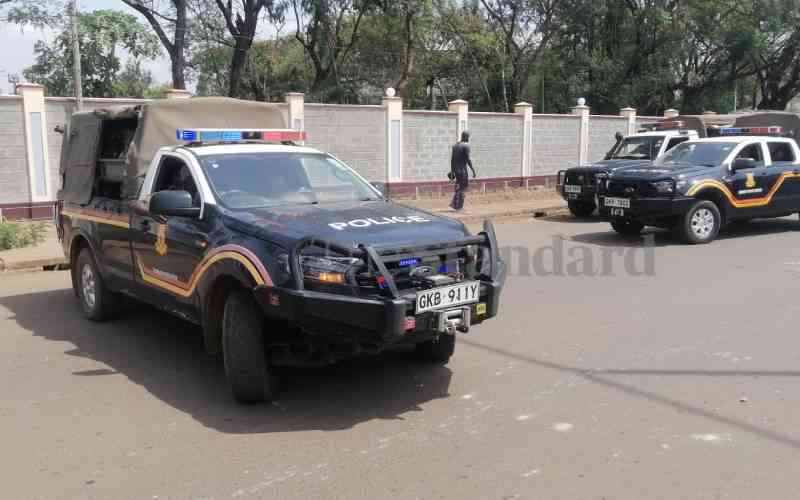 "ODM supporters are saying the Monday demos will be peaceful. Well then, what just happened? If you can attack people advocating for peace and non-violent acts, what do you think they will do on Monday?" posed Natome.
According to Nyanza Regional Police Commander Karanja Muiruri, the perpetrators of the violence and rioters behind the attacks on police officers will face the full force of the law.
"We don't have issues with the people. Why would they attack the police with stones? We were there to protect them, protect their businesses and bring peace. We will be watching closely," said Muiruri.
Related Topics