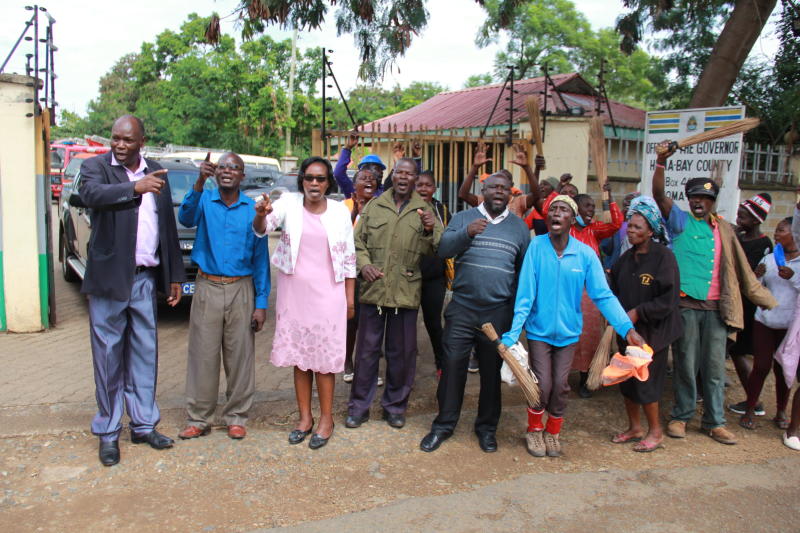 County employees have downed their tools to push for their two months salary arrears.
Kenya Union of Civil Servants, Homa Bay branch chairman Tom Akech said the workers have not been paid March and April salaries.
"The employees will not resume work until they are paid," Akech said.
In the health department, services have been paralysed for the second week after public health facilities were closed down. This after nurses, doctors, clinical officers, lab technologists and nutritionists went on strike over unpaid dues.
The health workers cited a number of grievances such as delay of their April salaries, failure in remission of statutory deductions, lack of promotion from one job group to another and under-staffing.
Kenya National Union of Nurses secretary Omondi Nyonje and Kenya Union of Clinical Officers Executive Secretary Philip Mbom said their members would not resume duty unless their grievances were addressed.
"Most of us are unable to take our children to school because the county government has not paid us," Nyonje said.
Health Executive Richard Muga said his Finance counterpart was working round the clock to ensure the workers were paid.
Related Topics