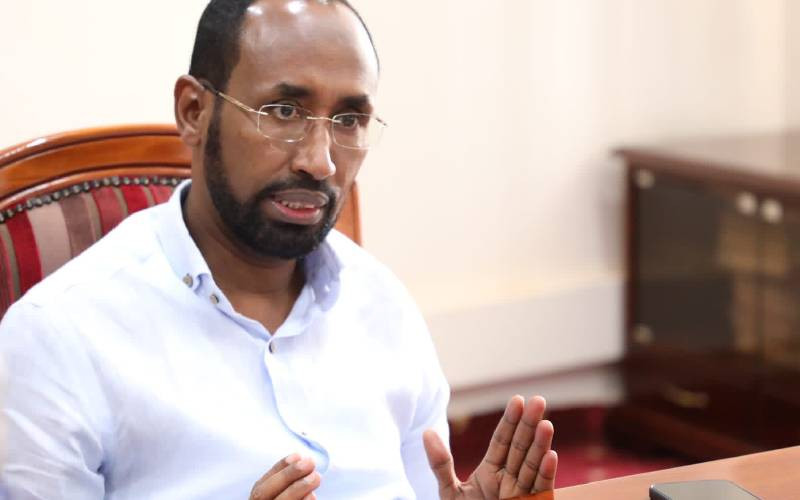 Mandera Governor Mohamed Kalif has raised concerns over mushrooming settlements within the county.
While affirming his administration will not cater for the new occupants of such settlements, Kalif said those behind the creation of suburbs will be taken to court of law to face trial.
Kalif faulted clan elders of spearheading the establishments with intention of land expansion for their specific clans.
"I suspect some clan heads are inciting their members to establish new villages with the intention of land expansion and sharing of government resources. Please shun such behaviours as we concentrate on how to reach out to the existing locations," said Kalif.
He said daily life is often marred by inequalities related to everything from housing, health services, childcare, and even garbage pickup.
"We don't have resources to establish new settlements with this economy. I am aware every clan wants to creates their own settlements instead of matching with others who are already established so that they could share the available little resources amongst themselves," he said.
He added "We will not be able to cater for other government developmental agendas if we allow these mushrooming settlements especially we are facing hard economic times and delayed disbursement of funds from the national government."
Currently, about 76 new villages have boomed along Mandera-Elwak road with the construction of a tarmac road with occupants having shifted from other villages in the vicinity.
Governor Kalif said compounded by prolonged drought that has ravaged ten counties, creation of new settlements means the government will strain in reaching out to those in need.
"We couldn't reach out to most of the new villages during the recent prolonged drought period because we were struggling to feed the already existing ones," he said.
Mandera has nine sub counties each hosting more than twenty villages subdivided as per the clans dominating specific areas in the county.
Related Topics