Citizen TV news anchor Victoria Rubadiri on Tuesday celebrated her daughter Neema as she joined university.
Rubadiri recalled how worried she was when she found out that she was expectant 19 years ago as a college student, but was elated that her daughter was now a grown-up, charting her path.
"Can't believe this day is here. A good 19 years ago I was a college student faced with the reality of becoming your mother. Then you were something to behold, fragile, helpless and brand new to the world.
"Now I'm releasing you a strong, beautiful, intelligent and kind young woman. A whole, ENTIRE University student. You still are something to behold. I am so proud of you and can't wait to see how you change this world. I love you," wrote Rubdairi.
In a 2020 interview, the TV queen narrated how difficult it was to adjust to life as a new single mum but that did not deter her from pursuing her dreams.
She recalled how she would often think of the things she had to sacrifice before embracing motherhood and the uncertainty that came with it.
"In terms of thinking about what you had to give up, a lot of times the first thing that jumps into someone's mind could be a thing or a lifestyle or my social self. But for me, because I got pregnant young, I fell into the stereotypical definition of a single young mum. What I had to let go of was that tag 'typical single mum'," she narrated.
"I made a conscious decision early on that I will not be that (typical single mum), and as a result, the choices I would make, to who I am now basically determined that.
"Never ever did I want my daughter to grow up having that same residue of my 'mistake' to be put upon her and for her to feel that she was less than or a second-class citizen because she is from a certain home," she added.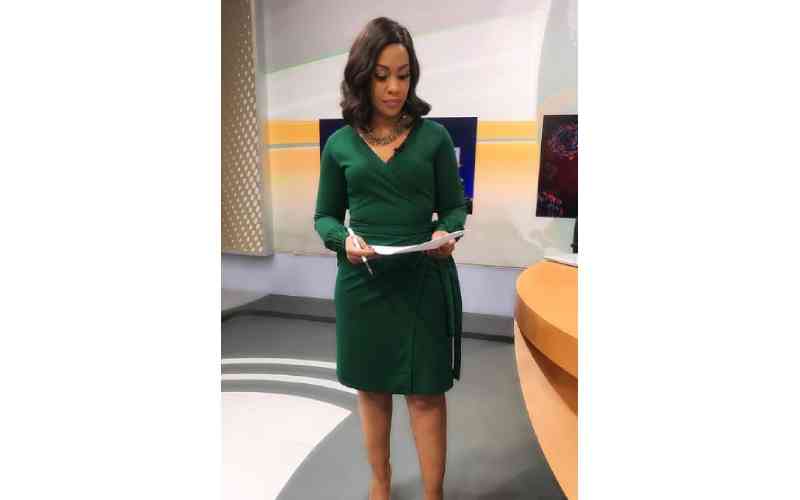 Rubadiri said Neema has grown up surrounded by love because that is a decision she made as a mother and would not settle for less.
In a message of encouragement to single mothers at the time, Rubadiri asked them to stand tall and reinvent themselves since they have what it takes to achieve greatness.
Related Topics