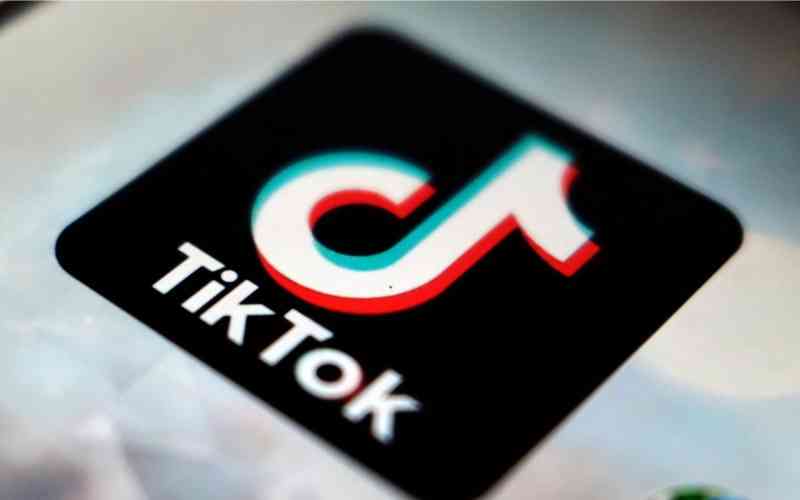 In a recent report released by the Reuters Institute Digital News - 2023 survey, Kenya takes the lead in TikTok usage in the world.
This happens as TikTok remains the fastest-growing social network, with 44 per cent of users opting for it. Most of the users are 18 to 24 years old.
With over 500 million satisfied users as of last year, this is also the most popular app among teens as it is seen to be trendy on social applications they prefer such as music. TikTok's original target demographic is the under-18.
There have been discussions around child protection when it comes to the content shared and consumed on the app.
With its video-sharing app, the ability for one to follow another's account and create a feed as well as the availability of an 'About You' feed display, the options make TikTok one of the most addictive apps among social media users.
It is all about tickling users, more so the youth around their needs and tastes. It has become the new home for celebrities and other influencers as well as their fans, who showcase and admire their creative ideas in a one-on-one touch. Music, fashion, dance, food, and comedy are some of the biggest entertainment forms of art shared.
Make no mistake, as much as TikTok users tend to interact more with trendy celebrity posts and other trendy social topics, it is also a platform that attracts attention to serious topical issues.
It is not just about the fast-moving content. Now, there is the explicit talk. In the early evening hours of Wednesday, scrolling through the popular social media app Tik-Tok stirs up nothing unusual.
There is the typical content that one's For You Page moulds around their interests and likes.
According to the App's blog, multiple factors are considered when formulating a person's For You Page, including user interaction, video information, and device and account settings like country and language preferences.
It rolls around to midnight, and the content slowly begins to shift. After hours of food videos, movie clips, comedy, and dance, the account being observed by Pulse sees a new type of video popping up after every other swipe at the screen.
It is not just a video, but at some point, multiple creators are going "live", showing in real time what they are up to and interacting with their fans.
But after listening in for a few moments, it becomes clear that there is business going on - and there is lots of buying and selling. What is selling? Sex.
"Tunaingia Instagram 12.30 guys," One user going by the name Njesh Mautamuu says on her live interaction. She is letting her fans know that she will only be on her screen for a few more minutes, before logging onto Instagram to complete the "transaction."
Dressed in a loose, white minidress, the young woman kneels suggestively on a bed and whines her waist for the camera.
She then repeatedly lets her audience know the sexual favours she will perform for them once they send money to her.
They are words that cannot be published but insinuate that at a fee, viewers get explicit private shows, typically exchanged through Instagram and WhatsApp.
Njesh logs off the live to hop on Instagram but promises to be back later in the night. Two hundred people are watching her session before she ends it.
It does not take long to come across another similar live session on the app.
A user going by the name Glory is having fun with her girlfriends, and they are twerking vigorously for the camera, occasionally pausing to read viewers' comments, and even taking instructions from onlookers. Over 300 viewers are watching the girls.
Users send in TikTok gifts, as the girls continue to urge them to do so.
"Tap the screen guys, share the live," one of the dancing girls says.
TikTok notes through its blog that: "Through live gifts, you can collect diamonds, which are awarded based on the popularity of your live videos. Once you go live, your viewers can send virtual gifts that will pop up on the screen. At the end of your live video, you will see the total number of diamonds collected in your live summary."
"Once you collect diamonds, you may obtain a reward payment in money or virtual items."
The next young woman doing the same business goes by the username J Raya, and her live sessions even attracted the attention of content creator Andrew Kibe in April.
"TikTok has become the new place people are watching porn. After midnight guys are just glued to their phone screens," Kibe said.
"There is a new one in Kenya called 'strip-chat'. And you can block countries and say 'I do not want people from Kenya to see'," the content creator added in a rant against the online sex business.
On this night, it is hustling as usual for J Raya, who is urging her users to send money to her number, which she has pinned at the top of the live chat.
She is wearing a red crop top and tiny biker shorts, the camera strategically positioned opposite her thighs.
"Once you send the money, text me your M-PESA names so that I can verify your payment," Raya says.
She adds that she is about to move the show to Instagram live for all the paying viewers.
"Kama umetuma mia relax," she says, letting those who have paid know that they will get their money's worth.
Her phone is beeping and ringing off the hook, perhaps with incoming money transfer messages and pleas from "clients" to attend to them.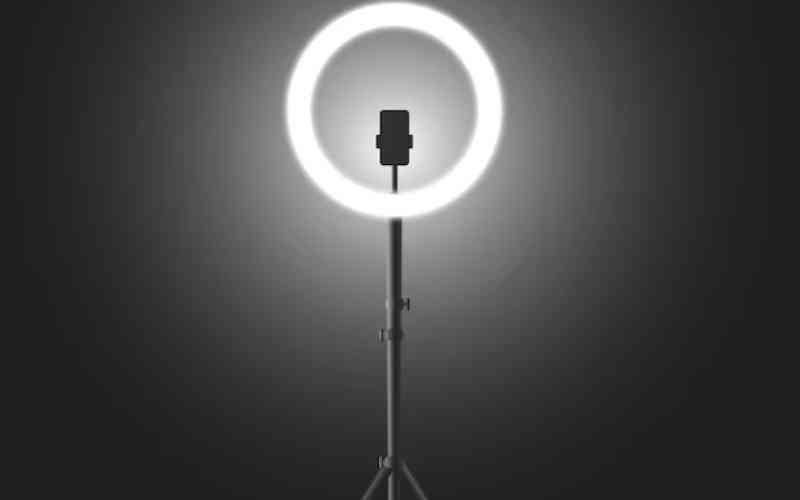 Four hundred people are watching her by 1 am.
It is a booming business because it is not long before coming across another suggestive live session.
This time, a youth going by the name Sweet Girl 2, sits still in front of the camera, her face out of view.
She is offering nude pictures and explicit videos of herself at Sh100 and a private show at Sh300.
"If you want a private show, just pay 10 dollars for those in the US," she says, adding that she sells all sorts of videos, from porn to twerking.
The creator has commanded the attention of over 500 viewers.
In 2021, BBC reported that a loophole on the app had seen users posting pornography and violent content. Multiple users were exposed to offensive content after searching a trending hashtag, #dontsearchthisup.
"Tom, a teenager from Germany, whose surname we have agreed not to use, first contacted BBC News about the trend," the report read in part.
He said: "I have seen gore and hardcore porn and I am concerned about this because so many children use TikTok. I find it especially worrying that there are posts with millions of views specifically pointing out these profiles, yet it takes ages for TikTok to act."
A spokesman for TikTok told BBC: "We have permanently banned accounts that attempted to circumvent our rules via their profile photo and we have disabled hashtags including #dontsearchthisup. Our safety team is continuing their analysis and we will continue to take all necessary steps to keep our community safe."
Wired, a technology magazine reported in 2021 that "TikTok has accidentally conquered the porn industry."
The magazine notes that sex workers have made the app one of their primary forms of advertising and selling.
"With the growing censorship, sex workers find themselves subject to TikTok – often without ever posting anything explicit – crossposting is becoming a necessary option for those looking to advertise their services," Wired reports.
It adds: "TikTok's community guidelines state that accounts that attempt to redirect traffic to sexual content can face permanent bans, which has led some sex workers to believe that their accounts were removed for including either a direct link to OnlyFans or to a Linktree (a third-party app where creators can list all of their social media accounts in their bios)."
By 2 am, TikToker Glory is still twerking for the camera with her friends. J Raya is still urging viewers to pay and wait patiently for their private shows.
There are dozens of similar accounts up and running live shows at that moment, and it appears to be the busiest hour.
Multiple reports have raised concerns about the explicit content that airs on social media, especially TikTok, where children may come across it.
Daily Mail reported: "An investigation by the Wall Street Journal explored the TikTok for your page. It involved 31 'automated' accounts registered as 13 to 15-year-old teenagers."
"As the bots scrolled through the For You Page they lingered on some videos. Very quickly the For You Page became dominated by adult-orientated content."
Related Topics