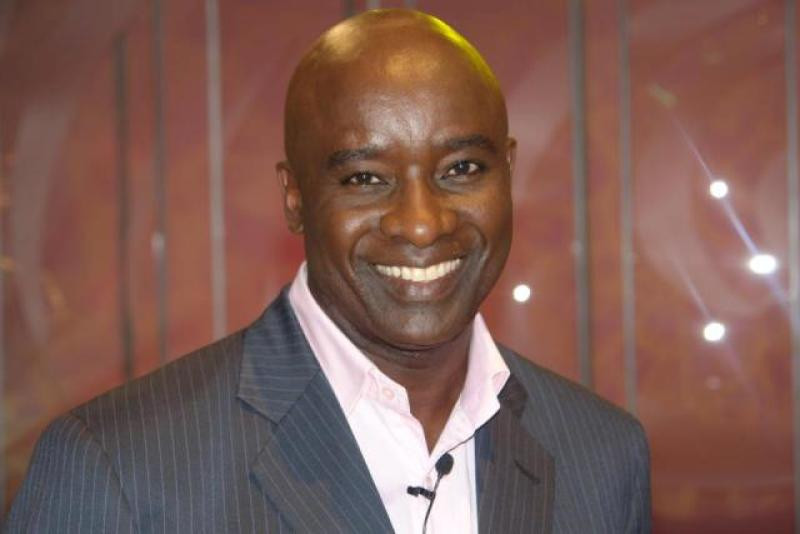 John Sibi Okumu was born in 1954 in Bunyala, Budalang'i, Busia County.
His dad Sibi Okumu was Kenya's first African magistrate. John joined his dad in the UK where he undoubtedly acquired his impeccable grasp of the English language hence the best foundation in his future endeavors.
After studying at the William Patten School in London and Muthaiga Primary School, he also attended the Duke of York - now called
Lenana School - where he started acting in 1968. After Lenana, he went to the University of Toulouse in France developing his other interest in matters of French. With this polished background, it is no wonder John took an interest in things English without forgetting his
Banyala roots and heritage. He speaks impeccably and flows Kinyala with ease.
He developed his liking for the English classics plays arts and the theatre. John became a teacher of English and English Literature at various schools in Kenya including the Hillcrest Schools.
Known mostly as a theatre and media personality John hosted the long-running 'Summit' interview program on KTN TV. His experience involved interviewing Daniel Arap Moi, Robert Mugabe, Wangari Maathai, and Ellen Johnson Sirleaf among others.
John also appeared in several leading roles in Shakespeare's productions countrywide. He was also involved in the print media editing various publications and penning columns in local dailies and magazines.
More of a man of many trades and an all-rounder, John is a prolific actor, and he took up leading roles in box office movies like The Constant Gardener.
In 1990, John was on the list of pioneer newscasters on KTN TV together with Njoroge Mwaura, Catherine Kasavuli, Raphael Tuju, Fayaz Qureshi, Lydia Manyasi, and Catherine Kasavuli.
John is a stickler to linguistic rules that it is alleged he quite often insisted on editing his news script to clean up the grammar he was to read on TV.
His voiceovers are all also over the documentaries landscape in both English and French. John is also an author and scriptwriter. He wrote several titles including 'A Journey Into the Kenyan Psyche' 'Minister Karibu' and Tom Mboya- Master of Mass Management. His musical 'Mo Faya' was featured in the New York Music Theatre Festival.
Related Topics