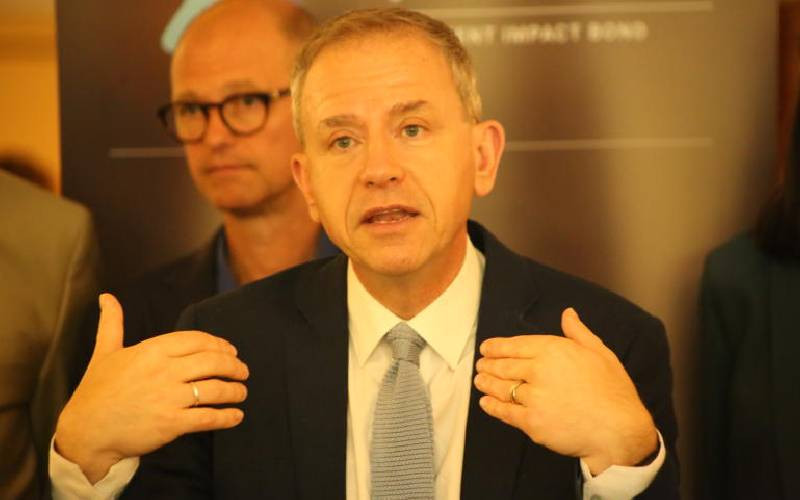 An organisation has been formed to train 50,000 youths to be peace ambassadors across the country.
The youths have also encouraged to use online digital spaces to promote peace.
This emerged on Thursday during the International Day of Peace (IDP) Commemoration event held at the Nairobi UN Headquarters.
United Nations Resident Coordinator, Stephen Jackson said the move will ensure the succeeding generation are prepared on conflict mitigation strategies for socioeconomic stability.
"United Nations is very proud to support the review that is looking at all institutions and mechanisms that Kenya has, ensure the country stays at peace and continues to develop," said Mr. Jackson.
IDP is annually celebrated on September 21 to create awareness on the importance of having a non-violent and harmonious world.
Vice chair Independent Panel of Advisors on Review of Peace building architecture, Mama Shamsha, faulted a section of political leaders for using the youth to propagate violence especially during elections.
She called on leaders to consider developing policies that discourage and punish radicalization of the youth.
"There are a lot of challenges and we must look into how they can be addressed, especially legislative issues, institutional issues and structural issues," said Mama Shamsha.
The peace structure review youth representative, Patricia Mativo called on peacebuilding agencies to incorporate the youth in peacekeeping initiatives.
"We believe that young people play a crucial role in matters of peace because young people have been used as either positive or negative agents," said Mativo.
She lauded the young people who have regarded it as a personal responsibility to preach peace on digital technology spaces.
The UN launched its third comprehensive Peacebuilding Architecture Review in 2020 with Kenya joining the park on the framework review in February, this year.
Related Topics