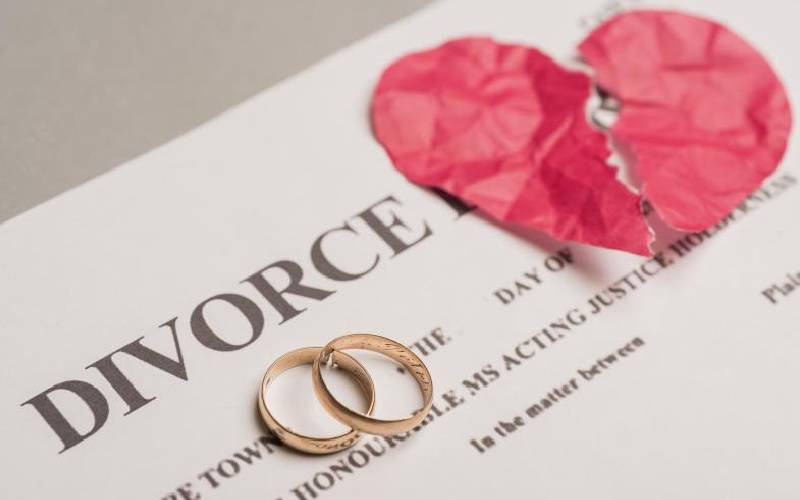 A son of a former governor has been ordered to pay school fees and maintenance for his three children.
The Children Court in Nairobi also restrained the man from taking the children away from their mother pending determination of a custody dispute.
"He is also to pay for comprehensive medical cover for the children and should not take or transfer them out of their current school. It is for the interest of the children that he pays the outstanding fees in the current school to enable them have uninterrupted study," ruled the magistrate, Jackie Kibosia.
In her suit, the children's mother claims that the ex-governor's son deserted the family and filed for divorce after she declined to relocate to their rural home, and that he stopped supporting the children despite being a man of means.
According to her, she was "head-hunted" by the former governor to marry his son and all was well until her parents-in-law started dictating and interfering with their marriage.
She says that it all started in January 2015 when she was looking for a job and received a call from the father-in-law.
"He called me to his office and organised a job for me as an Environment Officer at the county government. After giving me the job, he gave me his son's number and told me to call him so that we discuss something," she claims.
Lavish wedding
In her affidavit, the woman says she did not know the man but after she called him as directed by the governor, they became friends and started dating. The family then organised a lavish wedding in December 2015 at the Kenya School of Monetary Studies in Nairobi.
She claims that they relocated to Nairobi in 2018 and stayed in one of the family houses in Embakasi while the parents lived in Lang'ata Estate.
According to her, trouble started when her husband allegedly insisted that she moves out of the Embakasi house and relocate to their rural home.
When she refused, he asked her to move to Lang'ata and stay with his parents.
"He was supported by his mother who insisted that if I needed any support from the family then I had to go live with them in Lang'ata. I felt this was uncomfortable living together with my parents-in-law under the same roof and declined to move out of our Embakasi House," says the woman.
Because of her refusal, she claims that the former governor's son walked out on them in November 2021 without any explanation, and efforts to reach him were frustrated by his mother.
She argues that this forced her to adjust to a cheaper lifestyle, including getting an affordable school for the children.
"The minors continue to suffer and languish in unwarranted pain, failing to attend school due to fee arrears and at times even going without food when their father is a man of means. I have been forced to do menial jobs to fend for their needs," she says.
But the man, in his counter application, is asking to be given custody of the children on the basis that the mother cannot take good care of them.
According to him, he had already filed for divorce over irreconcilable differences. He also denies that he if financially stable.
"I am currently unemployed and survive as a taxi driver. She is the one who refused to move to another house where we could manage the expenses and begun a witch hunt against me and my family," he says.
The magistrate directed the estranged partners to file their submissions and scheduled the hearing for November 7.
Related Topics