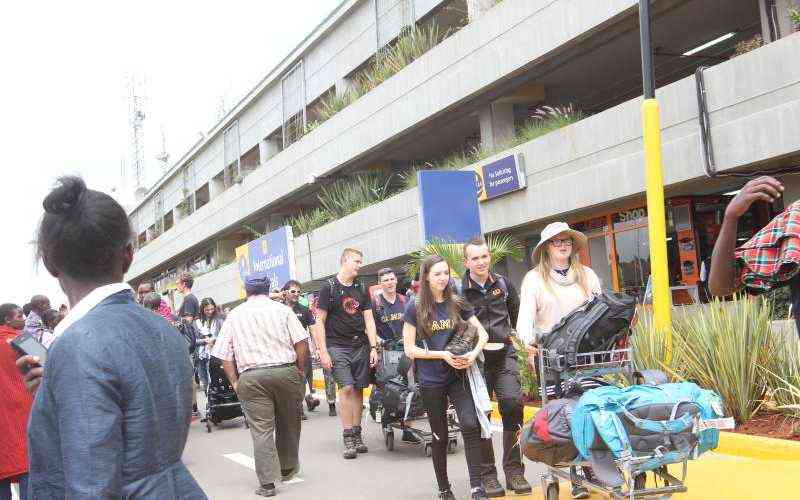 The number of visitors coming into the country increased in the months of February and March 2023, a report now shows.
The Leading Economic Indicators report released by Treasury Cabinet Secretary Njuguna Ndung'u shows that the number of visitors arriving in the country via the Jomo Kenyatta International Airport (JKIA) and Moi International Airport in Eldoret since January has been on an upward trend.
According to Ndung'u, the number of visitors who arrived through the two airports in February this year increased to 114,295 from 114,048 passengers in January.
Similarly, there was an increase in the number of passengers who landed at JKIA in March, from 219,848 passengers in February to 228,693 in March.
Additionally, the number of passengers who embarked at the JKIA by port of destination increased from 220,220 to 239,420 in the same period.
Further, the report also shows that the country saw an increase in trade volume from Sh261.2 billion in February to Sh298.2 billion in March.
"The value of total exports increased from Sh76.6 billion in February 2023 to Sh81.7 billion in March, while imports increased from Sh184.6b in February to Sh216.4b in March," Ndung'u stated.
In February this year, Tourism Cabinet Secretary Peninah Malonza said that the country had received nearly 1.4 million tourists in the last four months.
At the same time, the CS noted that the country had earned Sh268 billion from tourism in the last one year.
Related Topics