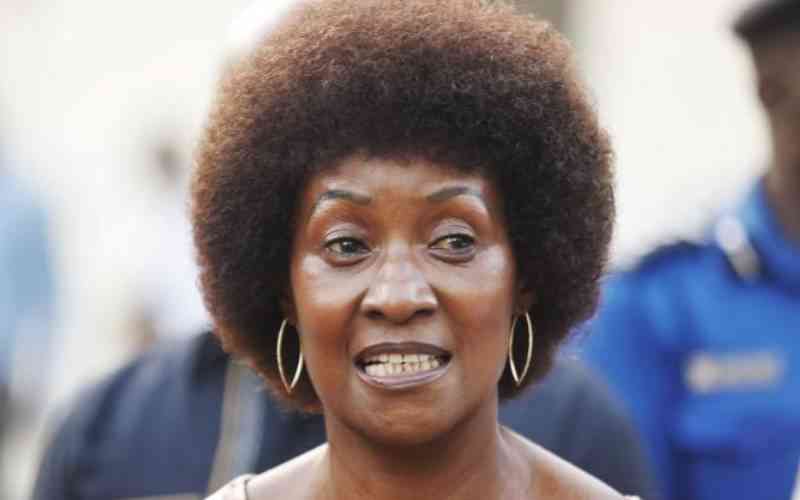 The Teachers Service Commission (TSC) will promote graduate teachers from primary schools to teach in Junior Secondary School (JSS) as part of addressing the current shortage.
The Commission said that it was currently collecting applications' from the qualified teachers before mapping out where they would be posted.
This came as the Commission announced that all the 30,550 newly employed teachers had reported to the JSS for the first term.
In the last one week, public schools have been hit by an acute shortage of teachers as thousands of students transitioned from primary school to JSS.
TSC CEO Nancy Macharia admitted that there was a shortage of teachers in JSS but was quick to add that the government was looking into the issue.
She said that the commission was using its portal to collect applications from graduate teachers currently working in primary schools.
"We shall use the data collected to transfer the qualified teachers from primary schools to junior secondary schools once we are done with the mapping," she said.
Macharia added that the recently recruited teachers had reported to the JSS terming the current shortage as 'teething-challenges' during the transition.
The CEO was addressing the press at Sawela Lodge in Naivasha after meeting members of the Senate committee on education.
She revisited the issue of delocalization adding that over 14,000 teachers had been affected adding that TSC had considered the issue of equity during the transfers.
On his part, the chairman of the senate committee Joseph Nyuthu termed the shortage of teachers in JSS as worrying and challenged the State to intervene.
The Murang'a Senator noted that the issue could get worse next year when the second cohort of students joined JSS where there was already a crisis.
"The government should move fast and hire more teachers in JSS as this crisis could worsen come next year when more students join junior secondary schools," he said.
The Senator revisited the proposal by the Salaries and Remuneration Commission (SRC) to slash the salaries of ECDE teachers terming this as an abuse to the education sector.
He said the Senate would push for an allocation of Sh2B for every county every financial year to deal with the issue of ECDE and Vocational Training Centres.
Nyutu noted that the proposal by SRC did not make sense adding that this could affect the morale of the education stakeholders.
"We reject in totality the proposal by SRC to slash the salaries of ECDE teachers as this is an abuse to the education sector," he said.
[email protected]
Related Topics