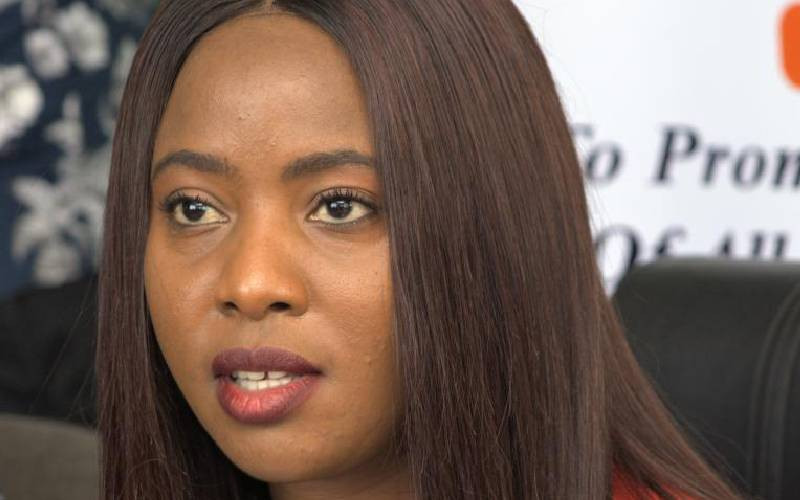 Matatu owners have challenged the government to use its training colleges and the National Youth Service (NYS) to train public service vehicle crew and restore sanity in the transport sector.
Matatu Owners Association (MOA) chief executive Patricia Mutheu said this will help to bring back discipline in the matatu Sacco business that is characterised by disorder.
Ms Mutheu was responding to remarks by Interior Cabinet Secretary Kindiki Kithure that the government will crack down on rogue operators to restore sanity in the sector.
"As an association, we agree the directive is intended to save lives. But we also believe that it should be carried out with full stakeholder participation.
"As MOA, we propose that the government integrates the youth through institutions such as Tvet and NYS where they can apply their creativity, which if harnessed properly can also help to grow the economy."
Mr Kindiki said the crack down will target speeding vehicles, and those that are overloaded or carry excess passengers.
"This will tame those violating licensed PSV routes, night travel licenses, operating PSVs without a valid license, and installation of unlawful lights, among others," he said.
Ms Mutheu yesterday challenged the government to ensure that any road safety exercise will not be used as an avenue by traffic police to extort bribes.
"Before any punitive directive is issued, you have to first look at yourself as the government, like inquiring where you have failed our people.
"For instance, there will be issues about licensing but we are all aware the High Court ordered NTSA (National Transport and Safety Authority) to withdraw good conduct (certificate) as one of the requirements to apply for PSV (license). But up to date it has not been implemented," Mutheu said.
Related Topics