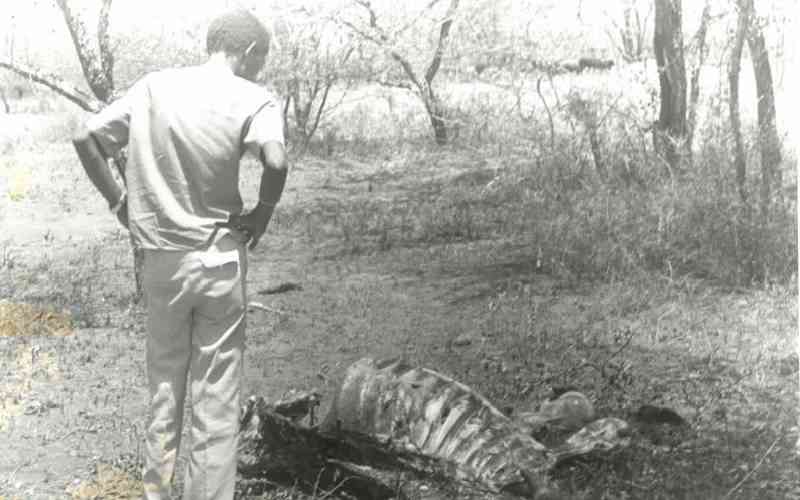 Senators from arid and semi-arid (Asal) regions have asked the National government to carry out an emergency assessment in counties affected by drought in order to design appropriate response strategies and plans to save lives of residents.
Mandera Senator Ali Roba who spoke on behalf of 14 senators from Asal regions on the sidelines of their retreat in Mombasa called on the government to declare drought a national disaster and urgently supply relief food to affected populations in line with the United Nations standard portions per head per household.
Senators Ledama Kina(Narok), Danson Mungatana(Tana River), Mohammed Chute(Marsabit), James Lomenen(Turkana), Abbas Mohammed(Wajir), Lelegwe Ltumbesi(Samburu),Stewart Madzayo(Kilifi), William Kisang( Elgeyo Marakwet),Joseph Githuku( Lamu), Lenku Seki( Kajiado), Peris Tobiko (Nominated), Hezena Lemalatian(Nominated), Mariam Omar(Nominated) called on the government to address the matter with urgency.
The senators said that millions of residents in Asal regions are on the brink of starvation due to the effects of the on-going drought, after failed rains for the last four years.
"The drought has led to loss of nearly 70 per cent of livestock for lack of pasture and water in the affected communities, the fate of the remaining livestock is scary and if nothing is done they will soon be wiped out by drought, despite the severity of the drought in Asal regions, the Government of Kenya has not declared the drought a national disaster," said Roba.
The Mandera Senator said that non-state actors have not mobilised resources to respond to the drought on a magnitude commensurate to the severity of the situation on the ground.
Roba said that given the fact that Kenya was declared a middle income country, donors and other non-state actors are not willing to respond to the drought crisisunless the Government declares it a national disaster.
"We call on non-state actors and other well-wishers to come to the aid of theseaffected populations urgently as the severity of the drought has pushed the affected communities to the brink of famine and starvation," he said.
He said that the little or occasional food distribution from the Government is extremely insufficient to save lives and called for proper mitigation measures to ensure no lives are lost due to famine and starvation.
Related Topics