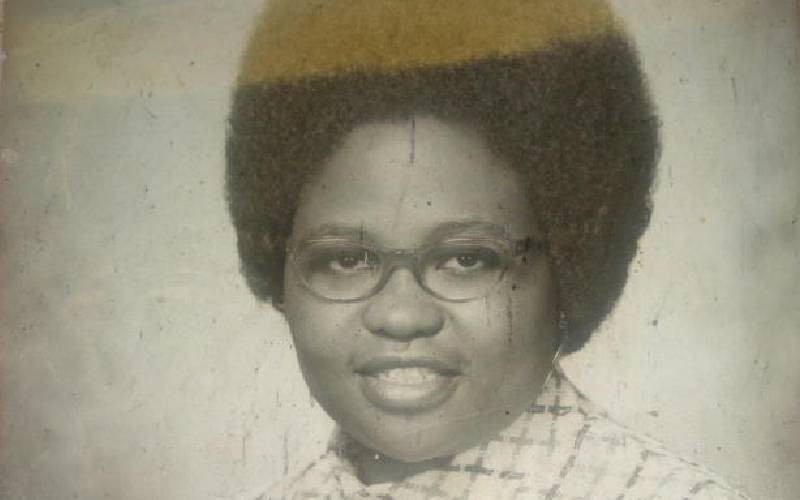 In 1978, what appeared to be a contrived court process put paid to the political career of first woman MP in the Meru region barely three years after she was elected.
Anarita Karimi Njeru was no ordinary woman. Straight out of College of St Teresa, Winnona in Minnesota in 1971 with a Bachelor of Education degree, she settled down to teach at St Mary's Girls-Egoji, rising to position of headmistress.
At 34, she had resigned twice from that teaching job, and vied twice for the Meru Central parliamentary seat.
In the first instance, Karimi quit St Mary's Girls to run in the 1974 General Election. She was beaten to it, coming fourth in an election won by Kabeere M'Mbijiwe. Licking her wounds, she went back to teaching, now at Nkabune Technical High School. She taught for months and lady luck smiled on her when M'Mbijiwe's win was nullified through a court process.
She once again dropped the chalk for the ballot. He decision not to join M'Mbijiwe's lynch-mob in court narratives paid off when supporters of the MP stood with her against her other opponents.
She won with a landslide. On her third year as MP, however, trouble caught up with her. An audit initiated in the school she served as headmistress several years before brought up impropriety claims against her.
She was charged with two counts of stealing by a person, and jailed for two years without an option of fine. All her pleas and appeals fell on deaf ears, and in the process a landmark legal dictum was developed:
"A petitioner seeking redress before the Constitutional Court (should) set out with a reasonable degree of precision that of which he complains, the provisions said to be infringed, and the manner in which they are alleged to be infringed."
This finding defined the drafting of constitutional petitions for decades, until the 2010 Constitution attempted to fix the mess that came with, denying petitioners justice on account of mere technicalities.
In an earlier interview with this publication, Karimi claimed she was "fixed". The case indeed had all the marks of a contrived prosecution, right from prosecutors who were driven from Nairobi to prosecute her, and the consistency with which all her appeals were knocked off.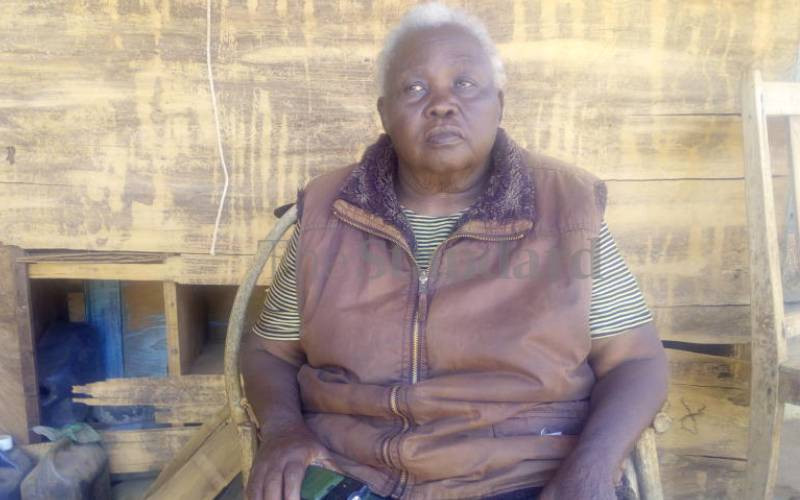 "I was thinking about it the other day asking myself how I have gotten through all what I went through," she told The Saturday Standard team during a 2019 interview on the veranda of her house in Igoji. "Do you know the answer I got? It is because of God."
"If I did not have a good religious grounding, I would have been stressed to death or committed suicide. That is where politics drove me to. Would I discourage our young women from running for public office? I would advise them to be truthful in everything they get into," she said.
The odds were stacked against her from the very day she appeared in court. Before conviction, her attempt to get the schools external auditor to testify in her defence ended in tears when the summonses returned unserved.
Her second bid to seek an adjournment to enable this to happen as well as two other witnesses testify was rejected. And then she was jailed without an option of fine.
Her appeal against the conviction was knocked out on the technicality of filing it out of time. She scaled it up, filing a human rights petition citing the refusal by the trial court to adjourn so she could call her witnesses.
Again, this petition was lost on technical and substance grounds. On technicality, the High Court agreed with state objection that a person who has already exercised her right of appeal cannot go ahead and raise a constitutional petition. On the main substance of the petition, the court ruled she had taken too long to request the summons to call the crucial witness, leading to a chain of events which disadvantaged her.Her appeal at the then top most court- Court of Appeal- equally "drank water."
"Ms Anarita Karimi enjoyed a unique and unenviable legacy in our jurisprudence as judgments bearing her name were routinely used in the following years to shut out persons seeking the enforcement of fundamental rights both at the trial and appellate stage," a recent review of the case in the Platform magazine.
Upon finishing her jail term, Karimi resumed her teaching career in Nairobi and retired in 1994. In 2009 she went back to Egoji where she lives to date.
Yesterday, Senate absolved Meru's first woman Governor Kawira Mwangaza of all charges leveled against her by the County Assembly.
Related Topics