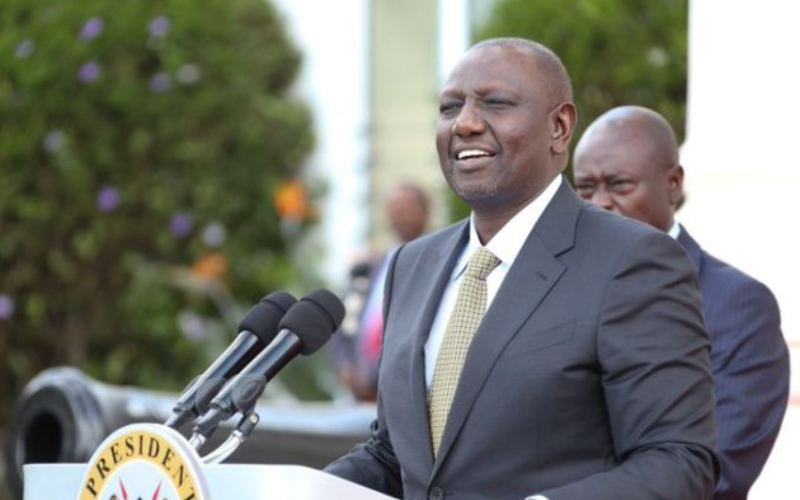 President William Ruto's trip to the US has yielded positive results following a commitment by technology and corporate experts, to hold a global technology event in Kenya next year.
The president is on a trip to the United States, to attend the US-Africa Summit.
Through a communication by State House spokesperson Hussein Mohamed, Kenya will host the Kauffman Fellow Africa Venture Capital Summit, in September 2023.
According to Hussein, the announcement was made at a roundtable at Arizona University and was hosted by the president.
"The President was hosted at a high-level roundtable at Arizona State University's Thunderbird School of Management, on innovating, accelerating, and scaling the Konza Technopolis also known as the Silicon Savannah, that brought together corporate executives and stakeholders across various sectors," Hussein's statement reads.
"Among the announcements made were commitment to Host the Kauffman Fellow Africa Venture Capital Summit in Kenya Sept 2023, bringing 300 of the world's top venture capitalists to Nairobi," he adds.
The Kauffman Fellow Africa Venture Capital Summit will be a three-day event from September 10–13.
The tech-oriented event is expected to bring over 300 investors from over 35 countries under one roof.
Previously, the summit has taken place in Mexico, Dubai, Japan, Israel, Singapore, Brazil, and China.
It has publicly announced its plans to expand into Africa and tap into the continent's largest markets: Nigeria, Egypt, South Africa, and Kenya.
The president also called on the US to review its economic partnership with Africa saying 'Africa must be regarded as an investment destination, and not a trade destination market for manufactured goods'.
He made the sentiments while addressing the US-Africa Summit on 'The Future of Africa's Trade and Investment'.
"Take advantage of Africa's huge population, the prospects under the African Continental Free Trade Area (AfCFTA) which is on the cusp of take-off and availability of labor and green energy is potential in Africa to drive prosperity on a global scale," the president said.
President Ruto also used the opportunity to position Kenya as one of the most favourable investment destinations for the abundant US capital, attributing its competitive advantage to a maturing constitutional democracy and well-developed financial and commercial ecosystem.
Related Topics