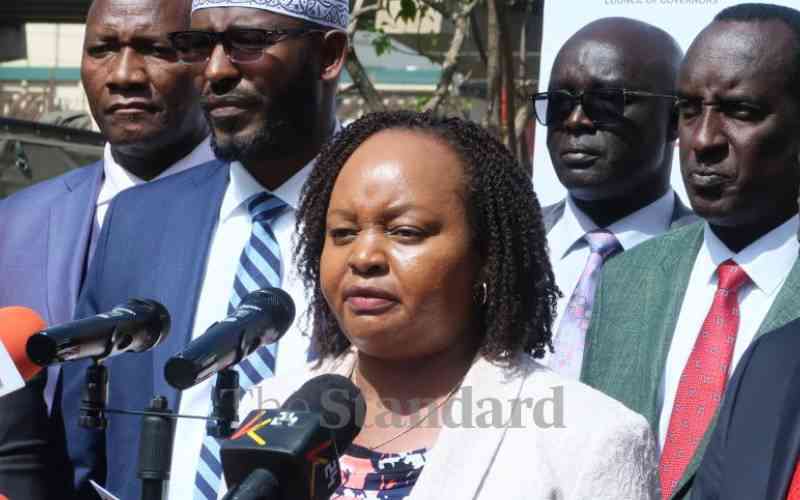 The Council of Governors (CoG) has asked the Central Bank of Kenya to rescind its decision allowing the Controller of Budget real-time access to county bank accounts.
CoG Chairperson Anne Waiguru said the decision was unconstitutional, unacceptable and without due regard to procedures.
According to the announcement in local dailies on Thursday, the Office of the Controller of Budget would from January next year be granted access to county government bank accounts to track expenditure.
The Kirinyaga governor said the 47 governors in the country were concerned that the decision had not been brought to the attention of counties, which by law have institutional autonomy.
"The Controller of Budget is mandated by the Constitution under Article 228 (4) only to oversee the implementation of the budgets by authorising withdrawals from public funds while this other role being assigned to Controller of Budget not within her mandate," said Waiguru.
She said the move was tantamount to overstepping and encroaching functions and the mandate of the officer of the Auditor General.
Waiguru said allowing the Controller of Budget real-time access undermines the counties' institutional autonomy and that it was against counties agreement with the Central Bank of Kenya.
She said the move was discriminatory as it was not being practised at the national government ministries, departments and agencies.
She said it would introduce unwarranted bureaucracy in financial expenditure in counties.
"We ask the Controller of Budget to desist from making such requests, failure to which COG will go to court," she said.
Related Topics