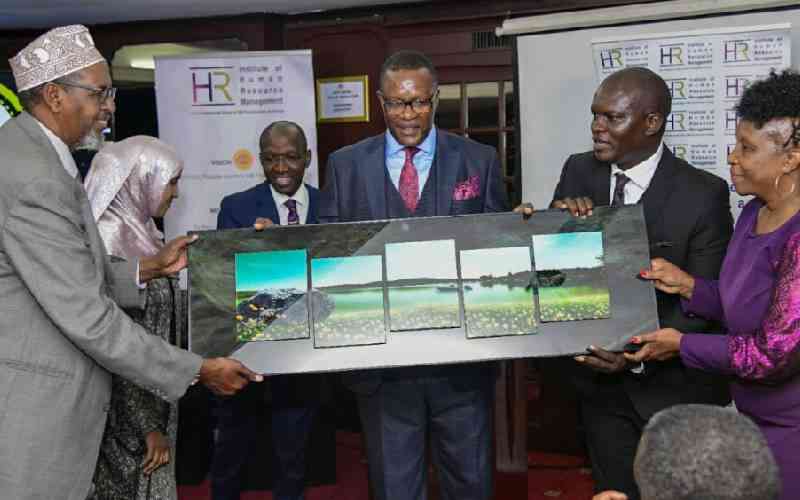 Information, Communications and Digital Economy Cabinet Secretary (CS) Eliud Owalo has urged Kenyan human resources practitioners to be prepared for the introduction of more technology into the workplace.
The CS spoke at a breakfast function in Nairobi hosted by the Institute of Human Resources Management (IHRM).
"It is the world of automation, artificial intelligence, robotics, and the internet of things, among others," the minister told the HR teams.
"Digital technology is changing the way we do old things, and at the same time bringing up new things to be done. We must reimagine the future and re-engineer ourselves for it. We must be predictive and create our own spaces, into and in, that future," he said.
The minister urged the HR practitioners to encourage employees in their organisations to embrace technology and enroll for training opportunities that would enable them to know how to operate relevant technological devices.
"How is the workforce that you have transforming itself with the technology?" posed Owalo.
"As an HR practitioner, are you awake to the transformation that is taking place, or are you sleeping in the middle of a revolution? How are you preparing your people to migrate your firm into the new brave tomorrow? Will you be a part of the internet of things, artificial intelligence, robotics and automation?" added the minister.
Owalo advised HR leaders and managers not to fear change, but instead embrace the right attitude toward transformation.
"You are now leading younger people, some of whom are more intelligent than you. Give them room to be innovative," the CS said.
Related Topics