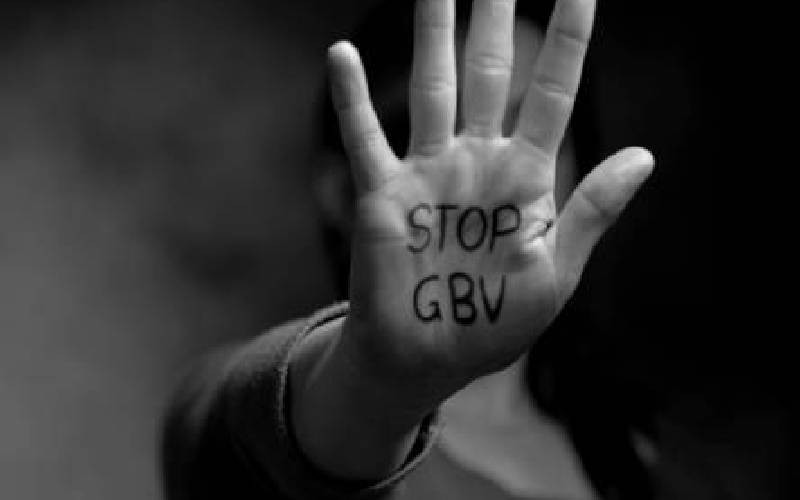 As campaigners worldwide unite to challenge attitudes on violence against women and girls in the next 16 days of activism, you might be wondering what the day is all about and what you can do to contribute towards the global movement.
We spoke to professionals from various fields to share ways you can challenge attitudes towards gender-based violence.
Speak out and encourage others to challenge discrimination and violence
There are cultural, psychological, familial and social reasons that prevent survivors from speaking out.
However, Catherine Mailu, a counsellor at the Centre for Rights Education and Awareness Kenya (CREAW Kenya) says that speaking up is often an empowering first step towards healing.
According to Ms Mailu, speaking up helps expose sexual predators and also helps organisations create data essential to ending the vice, through policy change and action.
Raise awareness of the dangers of harmful traditions like FGM and child marriage
Natalie Robi from Msichana Empowerment in Kuria says you can help bring attention to effects of female genital mutilation (FGM) by talking to friends and family.
"Look out for signs and symptoms of FGM, including a special occasion or ceremony where a girl is initiated or prepared to 'womanhood' or 'marriage'," she said.
Ms Robi also suggested speaking to the authorities when a girl has an unexpected or long absence from school.
Educate your friends on the importance of healthy relationships
According to Cathy Holden, a psychotherapist at Almond Tree Wellness Centre who specialises in sexuality and relationships, healthy relationships involve honesty, respect, trust and open communication between partners.
"Healthy relationships take effort and compromise from both partners," said Ms Holden.
Also, discussing the tenets of healthy coupling and friendships with your friends can help them recognise abuse.
Model respectful and equal relationships
It is not enough to talk about healthy relationships. You and your friends should go the extra mile to embody healthy relationships that minimise unnecessary conflict and power struggles in relationships.
Learn restraint and respect
"Some people don't understand that there are gestures or non-verbal behaviors that might be considered sexual harassment such as ogling, winking and catcalling," says Ms Mailu.
Looking is okay, but don't cross boundaries by catcalling, touching and making the other person uncomfortable in their own skin.
Tackle bullying and harassment at your school/workplace
Everyone has the right to work in a safe, and happy environment.
Lorence Ishuga, a wellness and work-life coach, says no one should ever feel threatened, humiliated or victimised at their workplace.
"If you notice a colleague being bullied at school or job, speak up against the bully, or talk to HR (human resource). Ensure you have a record of when, who was there, and what they said," said Mr Ishuga.
Help victims of gender-based violence get help
Ms Mailu advises informing a GBV survivor about hotline numbers, if available, or taking them to a police station that has a gender desk.
She also says that professionals assisting the case should think about the survivor's best interests throughout the stages of seeking justice and medical help and ensure they are comfortable.
"It's about creating a comfortable environment where the survivor can report all the details and feel safe," she said.
Start an anti-violence club or group in your school/workplace/community
Various organisations have women's networks or designated HR channels, which provide them with a safe space to report sexual harassment either anonymously or directly.
Listen to the voices of the vulnerable. Learn from their experiences
Listening creates empathy. "Listening is the heart of advocacy and it won't ever steer you wrong," said Ms Mailu. "When we listen to survivors we help them deal with trauma and help them come up with solutions to their problems. We also become sensitised to their plight and can better identify abusive patterns through their stories."
Protect those who face risks, especially during emergencies
Studies have revealed that during the holidays and emergencies, such as the Covid-19 pandemic, GBV cases rise significantly.
Mailu says you can help by teaching girls and boys about consent, identifying patterns of abuse, funding women organisations, and calling for timely responses and services for survivors and vulnerable groups, including refugees and street children.
Share what you are doing to spread the word
Share what you're doing to spread the word. Sharing helps shed light on key strategies to stop GBV. Providing experience and evidence of what you have achieved to mitigate GBV can motivate others to play their part in ending this global epidemic.
Help survivors of gender-based violence by establishing or supporting local services
You can lobby for your local police post or even Nyumba Kumi officials to establish a gender desk where cases of GBV can be reported. Or you can help set up an office to help survivors get active, or the services they need.
Build a network. Engage with community groups, businesses and other stakeholders
Stakeholders in governments and other sectors can drive concrete actions against GBV. Ms Mailu says that such contacts can help GBV survivors find the help they need or to bring perpetrators to book.
Donate to organisations that work towards stopping gender-based violence.
You can volunteer or offer financial support to organisations that are in the frontline against GBV, like CREAW, where Ms Mailu works, or start your own where you can help survivors find shelter, justice and healing.
Influence decision-makers and respected community members
Holding conversations about consent and patterns of abuse can help community leaders and decision-makers understand the dynamics of harmful patriarchy. "A lot of leaders, especially male leaders, genuinely don't understand how power dynamics work in perpetrating abuse," said Ms Mailu. "Coercion, for instance, can happen when a senior employee asks a junior employee out, even when she's of legal age."
Engage boys and men to become allies and agents of change
Men have a crucial role to play in ending gender-based violence, says Ms Mailu.
"As fathers, brothers, husbands and public advocates, men can both speak out against violence against women and girls, and defy the destructive stereotypes that serve to normalise gender discrimination," said Ms Mailu.
The counsellor says men can take the lead and influence their peers by challenging traditional male attitudes towards physical abuse, psychological control, or domineering decision-making.
Related Topics