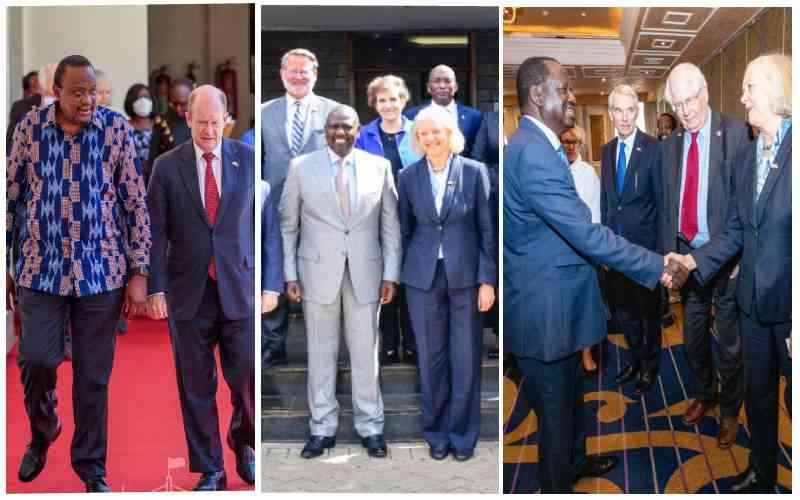 Visiting US Senator Chris Coons on Thursday met President Uhuru Kenyatta at State House Nairobi, President-elect William Ruto at his Karen residence and Azimio leader Raila Odinga at his Nairobi office.
The Delaware senator and his delegation, including US Ambassador to Kenya Meg Whitman, lauded Kenya for conducting peaceful elections.
"We are encouraged by the peace Kenya has continued to experience during this period," Coons said during his meeting with President Kenyatta.
On his part, President Kenyatta said Kenya will remain steadfast in entrenching the principles of good governance.
Ruto, on the other hand, said Kenya will remain committed to bilateral ties with the United States.
"The talks touched on the just concluded elections in the country and areas of co-operation between Kenya and United States. We commit to deepen relations and further partnership for the mutual benefit of the citizens of the two countries," he said on Twitter.
On his part, Raila Odinga said he will pursue legal means to resolve disputes on the presidential election outcome.
"We held candid discussions on developments around our general election and bilateral relations with the Congressional delegation of the US Senate and House of Representatives. We reiterated our commitment to pursuing legal means to resolve issues around the election results," said Odinga.
Related Topics