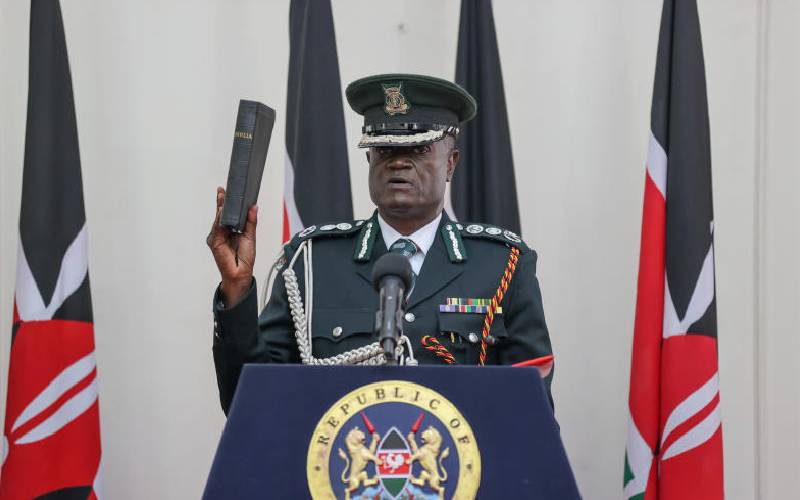 When John Warioba retired from the military, he never thought that one day he would wear decorated uniforms again in his life, leave alone serve his country again for the rest of his life as a retired officer.
Things however changed on November 17, 2021, when he was informed that he would take up the role of Commissioner-General of Prisons after Wycliffe Ogalo was sent packing following the escape of three terror suspects from Kamiti Maximum Prison.
While eulogizing the late Ruiru Prisons Training College Commandant Wanini Kireri on Tuesday, Brigadier (Rtd) Warioba revealed how his uniform was stitched in less than two hours.
Two hours before his swearing-in at Statehouse, Wanini and another officer he referred to as Sgt. Musyoka entered the boardroom of Interior Cabinet Secretary Dr Fred Matiang'i.
Armed with a notebook and a measuring tape, the two took his measurements and before two hours lapsed, the uniform was ready.
He explained that before two hours were over, his new uniform as the new Commissioner-General was ready.
It is that uniform that he wore when he trooped to State House for his swearing-in by President Uhuru Kenyatta.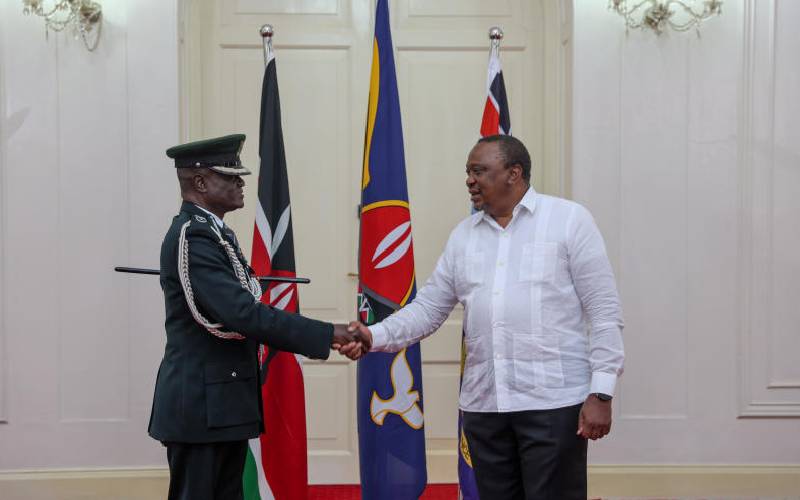 Warioba revealed the experience as one that resulted in the formation of a good relationship with Wanini who died last week while receiving treatment in hospital.
After his swearing-in at the State House, he spoke of how the President was upset over what happened at Kamiti and that his appointment was meant to clean up the mess.
On a lighter note, after the ceremony was over, Warioba turned to Wanini and told her that the ceremony was meant for her before the two laughed and forged a working close relationship until her demise on May 31, 2022.
Warioba termed the late Prison Commandant as an officer and a woman with distinguished humanity who will be remembered for her extemporary work in the prison service.
The prison's boss attended King's College in the United Kingdom where he pursued a Master of Arts in international security and Strategy merit.
He first hit the headlines back in 2014 when he was promoted to a powerful position in the military.
President Uhuru promoted him to Brigadier and Commander 2 Brigade from his colonel position.
Related Topics