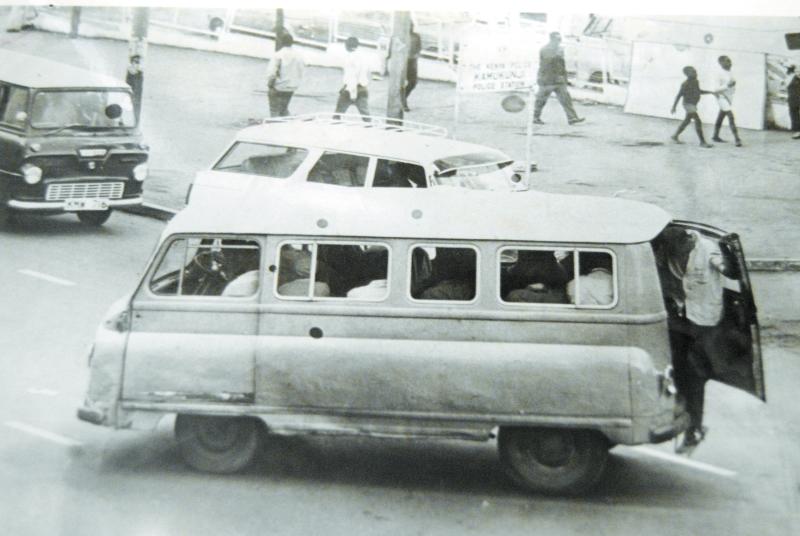 Few sectors in Kenya are as controversial as the matatus. Efforts to drive them out of town are as old as the industry itself. Any efforts to drive them out of the city centre are met with strike threats that inconvenience thousands of commuters.
However, it is only during their intermittent strikes does the city become quiet. Love them or hate them, the matatu is perhaps the only sector in Kenya wholly owned by Kenyans as there has been no foreign investor brave enough to burn his fingers in the seemingly chaotic sector.
During a meeting between President Jomo Kenyatta and bus owners led by Dedan Nduati of Jogoo Kimakia Bus Service in the early 1970s, the operator ventilated about the matatus running them out of town.
In a rejoinder that threatened to mar relations with his friends, Kenyatta said that if matatus were so profitable, then the only recourse for the bus owners was for them to sell their buses and buy matatus.
He even declared matatus a legal mode of transport that could carry fare-paying passengers without obtaining special licenses on the condition that they complied with existing insurance and traffic regulations.
However, as absurd as it may sound, the matatu was inadvertently a creation of the British colonial administrators. With the Brits' determination to keep Italians out of Ethiopia during the Second World War, a fleet of Ford names models were deployed in the country. After the war, a number of these vehicles were given to the police and ex-servicemen. [They would later be replaced by the Ford Transit]
One enterprising man, Kibunja from Nairobi's Makadara estate, acquired one of these vehicles from a retired British army officer. Through this contraption, Kibunja, under pressure from his neighbours, used it to ferry them to town for mang'otore matatu (30 cents in Kikuyu language). Until recently, some remnants of the Ford models plied the City-Likoni Road route and may have ferried Standard newspaper scribes whose office was located along Likoni Road.
The matatu phenomenon soon swept across the country like wildfire. In his novel, Devil on the Cross, Ngugi wa Thiong'o wrote this about one of the owners of the original Ford matatus: "People would ask him: Mwaura, does this vehicle belong to the days of Noah?" Mwaura would reply: "I tell you honestly, there is no modern car that can match the model T Ford construction-wise. Don't simply contrast the gleam of the bodywork.
Perhaps the reply exemplifies the matatu's infamous modus operandi; see no evil, hear no evil.
Related Topics