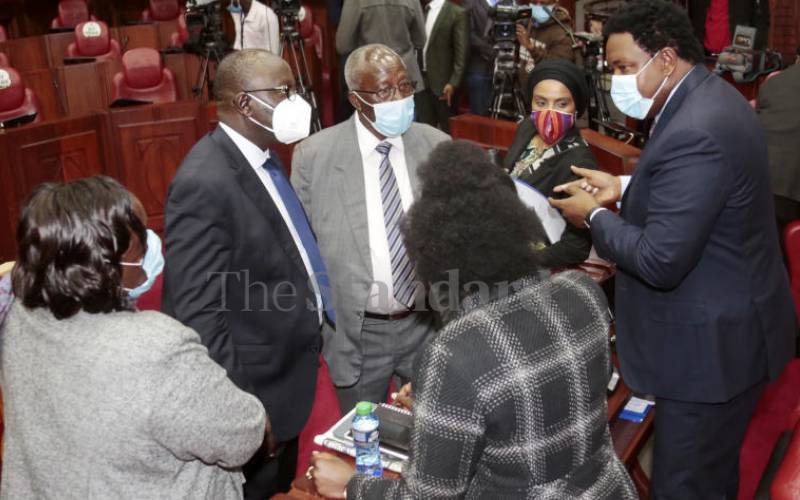 Investigations into the procurement of various Covid-19 items by the Kenya Medical Supplies Authority (Kemsa) have revealed a number of irregularities in the procurement process.
The Public Procurement Regulatory Authority (PPRA) had on July 23, 2020, received instructions from the Senate to conduct investigations into the procurement malpractices at Kemsa.
The Senate Committee on Health, in issuing the directive, noted that it had learned of various allegations of procurement irregularities at Kemsa from financial years 2017/2018 to 2019/2020 which cost the firm about Sh7.8 billion.
The committee also took note of the concerns raised by counties and health workers' unions regarding the quality and cost of goods supplied by Kemsa in relation to the Covid-19 pandemic response, particularly Personal Protective Equipment.
The authority in their investigations noted that tender documents which were issued to bidders after issuing the commitment letters were not prepared in the right format, as per the Public Procurement and Asset Disposal Act, 2015, (PPADA).
The Act requires an accounting officer of the procuring entity to use standard procurement and asset disposal documents issued by the Authority in all procurement and asset disposal proceedings.
Suspended Kemsa Chief Executive (CEO) Jonah Manjari was also faulted for issuing commitment letters without professional opinions from the head of the procurement function.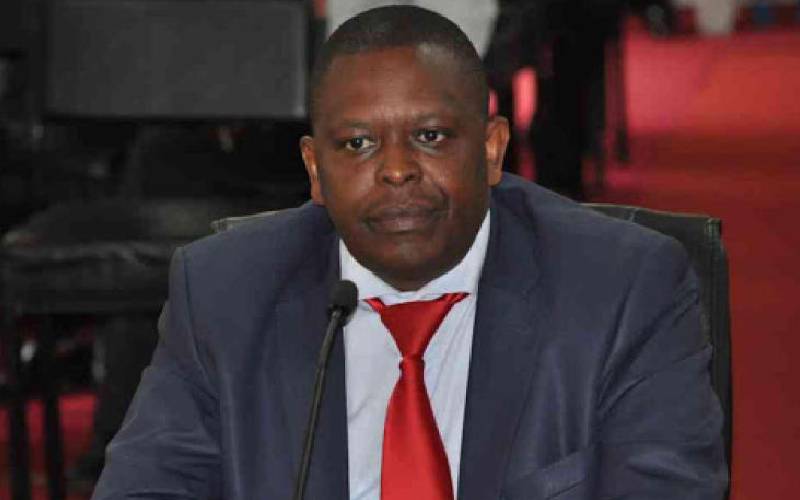 "The decision by Dr Jonah Manjari Mwangi, the CEO to issue commitment letters based on the letters referred to herein without professional opinion from the head of procurement Function was in violation of Section 84 (3) of PPDA, 2015," read the report in part.
The report also noted that Manjari violated Section 104 (a) of PPADA, 2015 in issuing commitment letters instead of tender documents in response to the letters of intent from bidders.
"No evidence was provided to verify that the negotiated prices were guided by a market survey as provided in Regulation 8 (3) (z) of PPDR 2006 that states that; "carry out periodic market surveys to inform the placing of orders or adjudication by the relevant award committee," read the report.
Some tenders, PPRA said were terminated after negotiation and evaluation without evidence of the submission of the termination reports to the Authority, notes the report.
The law requires an accounting officer who terminates procurement or asset disposal proceedings to give the authority a written report within 14 days.
PPRA established that Kemsa's Enterprise Resource Planning system and Warehouse Management Module, as well as manual System, are not aligned with each other.
PPRA called for further investigations into the tendering processes initiated by the Ministry of Health and Kemsa. It also recommended investigations on the receiving and distribution of all the Covid-19 related goods by Kemsa.
Related Topics