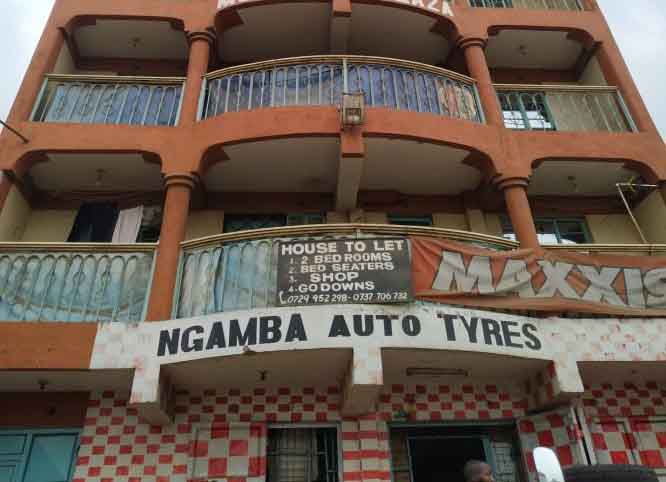 A road engineer accused of amassing more than Sh1 billion through suspected fraud has come out to defend himself with tonnes of documents as evidence to prove he acquired his wealth legally.
Benson Muteti Masila, a regional manager at the Kenya Rural Roads Authority (Kerra), in his response to an application to have his wealth forfeited to the State for being proceeds of crime, attached 300 bundles of documents that weighed close to 100kg.
The voluminous documents filed in court signalled his intention to go flat out in his battle with the Ethics and Anti-Corruption Commission (EACC) to save his property spread across Nairobi, Machakos, Makueni and Kilifi counties.
"The EACC ambushed me and did not give us a chance to provide all the documentation to prove that all our assets were legally acquired. We had agreed on a timeline to supply all evidence but they instead rushed to court to freeze my properties," swore Masila in his affidavit.
According to the civil servant cum businessman, he satisfactorily explained the sources of his wealth and provided financial statements of his companies but the commission out of witchhunt decided to take the matter to court.
He said the documents would serve as exhibits to court and disprove claims by EACC that he cannot explain the sources of his wealth.
The bundles of documents were reminiscent of controversial businessman Kamlesh Pattni who carried and submitted a pick-up truckload of documents to the commission of inquiry into the Goldenberg Scandal to prove his innocence.
Masila, in his affidavit, maintained he had a good track record working with Kerra and that at no time had he been accused of defrauding the State agency.
The EACC, in its suit against the Kerra regional manager for Coast region, seeks to have him forfeit several apartments in Nairobi, a private school and 30 other assets, including land in Nairobi, Makueni and Kilifi allegedly acquired through proceeds of crime.
According to the commission, Masila engaged in schemes to conceal the illicit assets in family members, businesses fronts and corporate entities in an effort to distance the assets from their illegitimate source.
The commission also sued Masila's wife Zipporah Mwongeli Muteti, Mumbe Junior Academy Limited, Mumbe Boys High School Limited, Mumbe Girls High School Limited, Mumbe Hardware and Supplies Limited and Skai Kenya Limited.
The EACC case is that Masila awarded several tenders to Skai Limited, knowing that it was associated with him through his brother.
It claims further that he illegally received a technical allowance from contractors in addition to retaining payments supposed to be remitted to staff working under him as the resident engineer for various projects contracted by Kerra.
In total, EACC claims the roads engineer, his wife and the companies accumulated assets, bank and mobile money (Mpesa) deposits, vehicles, listed shares and insurance policies totalling Sh1.19 billion.
But Masila, in his replying affidavit, states that all the allegations are merely hot air since he had evidence to support each financial transaction he made to build his business empire.
"We explained to them with supporting evidence each and every financial transaction carried out over their period of investigations. We do not know why they ignored our explanation, which prove all the assets were acquired in a lawful manner," he swore.
He said his wealth and assets are a result of hard work and determination in which he borrowed millions of shillings to invest, with proof of repayment plans, which showed he did not steal public funds.
Masila said if EACC believed he was engaged in procurement fraud, they would have recommended charges against the suspected officials and that failure to prefer any criminal charges was proof there was no evidence to support their claims.
He swore that a civil suit to recover unexplained assets is not the right forum to determine the legality of one's assets and the commission is creating an imaginary offence to take his hard-earned wealth.
Related Topics