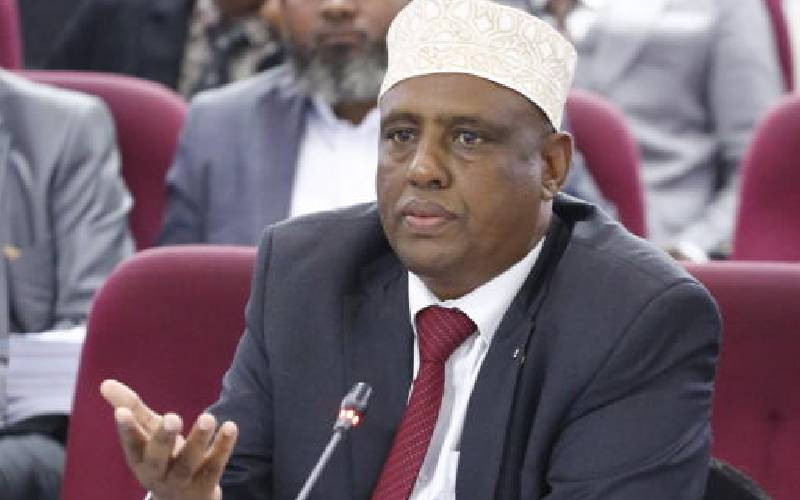 An anti-graft body has begun investigations on the Marsabit county government over an irregular payment amounting to Sh2 billion.
The probe follows a petition by the county's senator, Said Chute, written to the Directorate of Criminal Investigations (DCI) and the Ethics and Anti-Corruption Commission (EACC) to investigate Marsabit County over Sh2 billion payments which he alleges were done irregularly.
According to Mr Chute in his petition to the DCI and EACC, the county government may have violated the law. The senator also provided evidence to back the allegations.
In the letter dated August 3, 2023, addressed to EACC chief executive officer Twalib Mbarak, the senator noted that over Sh1.3 billion was used for relief food and water supply to drought-stricken areas in the last year alone contrary to the Public Finance Management Act.
EACC spokesperson Yasin Umaro confirmed that they had begun to probe the allegations by the senator on the expenditures highlighted.
"Our work is to receive any dossier and investigate the veracity of the matters raised. We have received Senator Chute's petition and we will get to the bottom of it," said Yasin.
Before tabling his dossier to EACC and DCI, Chute on May 22, 2023, wrote to the Controller of Budget (CoB) Margaret Nyakang'o seeking to be furnished with copies of requisitions and schedules of suppliers provided by the county government.
CoB through Macklin Ogolla responded to the request on the 6th of June this year.
In the four vouchers dated June 30, 2016, amounts of Sh94.5 million, Sh10.1 million, Sh8.8 million and Sh7.2 million were paid and indicated as supply and delivery of cereals, pulses and miscellaneous foodstuffs.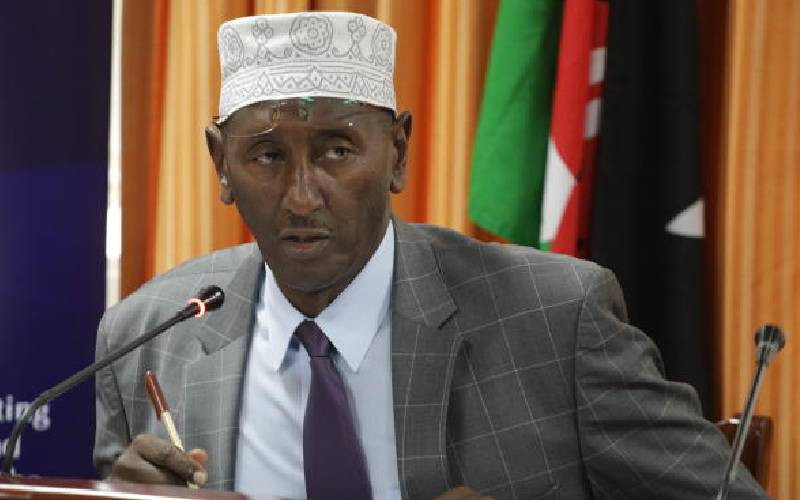 Chute also questioned Sh382.2 million spent on construction services and Sh44.2 million for solid waste management. Other expenses highlighted in the dossier were Sh134.2 million for water services and Sh200 million for health services.
Chute said this is contrary to the law, which requires that a county government can only use an equivalent of two per cent of its revenue, and only in cases of urgent and unforeseen events.
In the senator's dossier, he indicated that the list provided by CoB indicates that at least eight companies that secured lucrative deals to supply relief food and other items share office addresses despite having different directors.
The UDA lawmaker claims that although the county made some requisitions for payment, part of the cash was likely diverted as some suppliers have not been paid, while there is a likelihood of ghost projects.
The Senator has identified the water project in Laisamis sub-county that was done at Sh5 million by an NGO but the county sought and obtained approval to use Sh5 million to pay.
"It is quite a pity to see a huge list of companies owned by his close associates and his staff being awarded and paid a lot of money yet they have done nothing," Chute stated.
Governor Mohamud Ali has however rubbished the graft claims, labelling them as nonsensical and misleading while threatening to sue the Senator for defamation.
"Some of these people making the loudest noise wished they supplied the county with various goods and services. Their bitterness is, I said no to corrupt dealings they wanted," said Governor Ali.
"I will not take lightly such unfounded allegations with the intention of tainting my image, and reputation and demeaning my persona. I've already directed lawyers to dispatch letters for possible legal actions," he added.
Related Topics