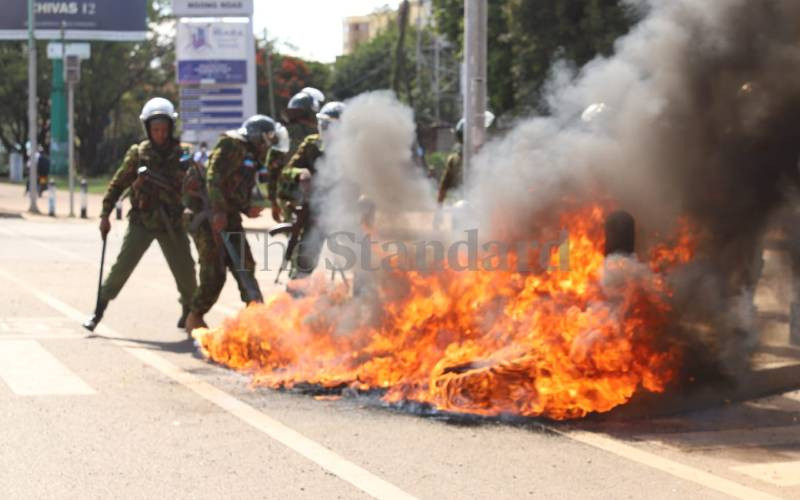 Until 9am on Monday, March 27, there was calm in Kibra slums which is usually a beehive of activities on daily basis.
However, there are areas in the expansive slums where some protesters converged.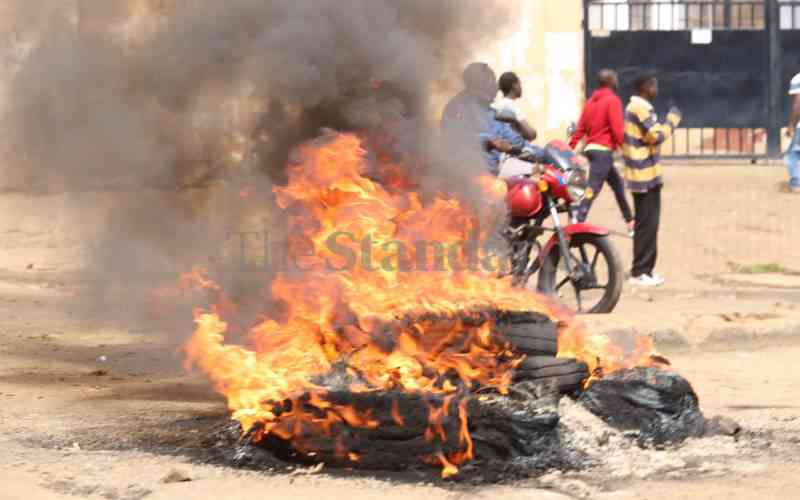 At Olympic the youths lit bonfires as they provoked police on the opposite side of the road.
For the second week, Kibera residents are out to picket following calls for mass action by Azimio coalition to challenge the government to lower the cost of living among other demands.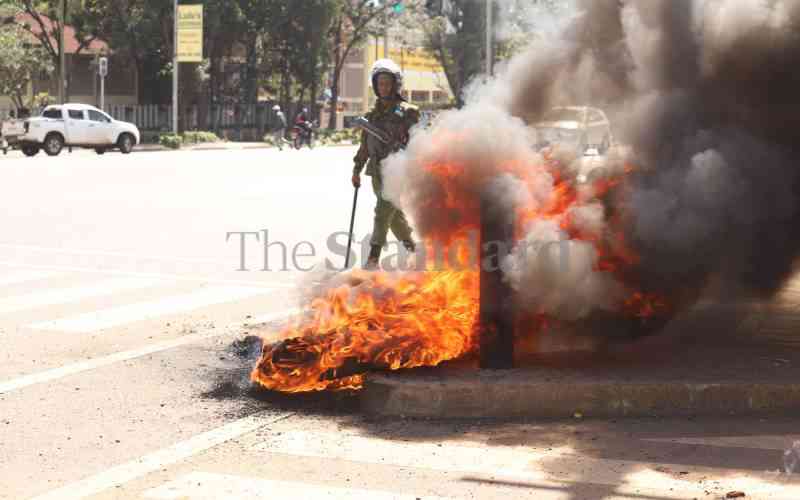 "Today is a bit calm compared to last Monday when most of the residents walked all the way to Ngong Road," Dan Omomdi, one of the youths, observed.
"The situation worsens when police lob teargas on protesters, for now, businesses have been closed," he added.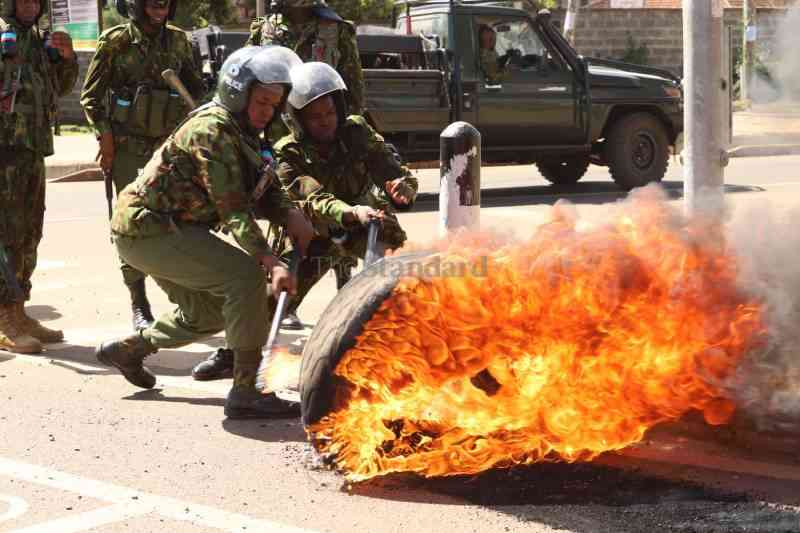 Most of the shops remained closed as residents conversed in groups.
During demonstrations, Kibera residents also converge at Kwa DC, which is one of the main entries into the neighbourhood.
Police water cannons are parked to block protesters from accessing Ngong Road and the City centre.
Inspector General of Police Japhet Koome reiterated that the protests by Azimio remain illegal.
On Sunday, March 27, the IG warned that anyone found breaching the law will face consequences regardless of their societal status.
Koome said the issues being raised by Azimio leader Raila Odinga are political issues that should be handled through the appropriate political channels.
But Raila maintained that peaceful mass action will proceed as planned.
Related Topics